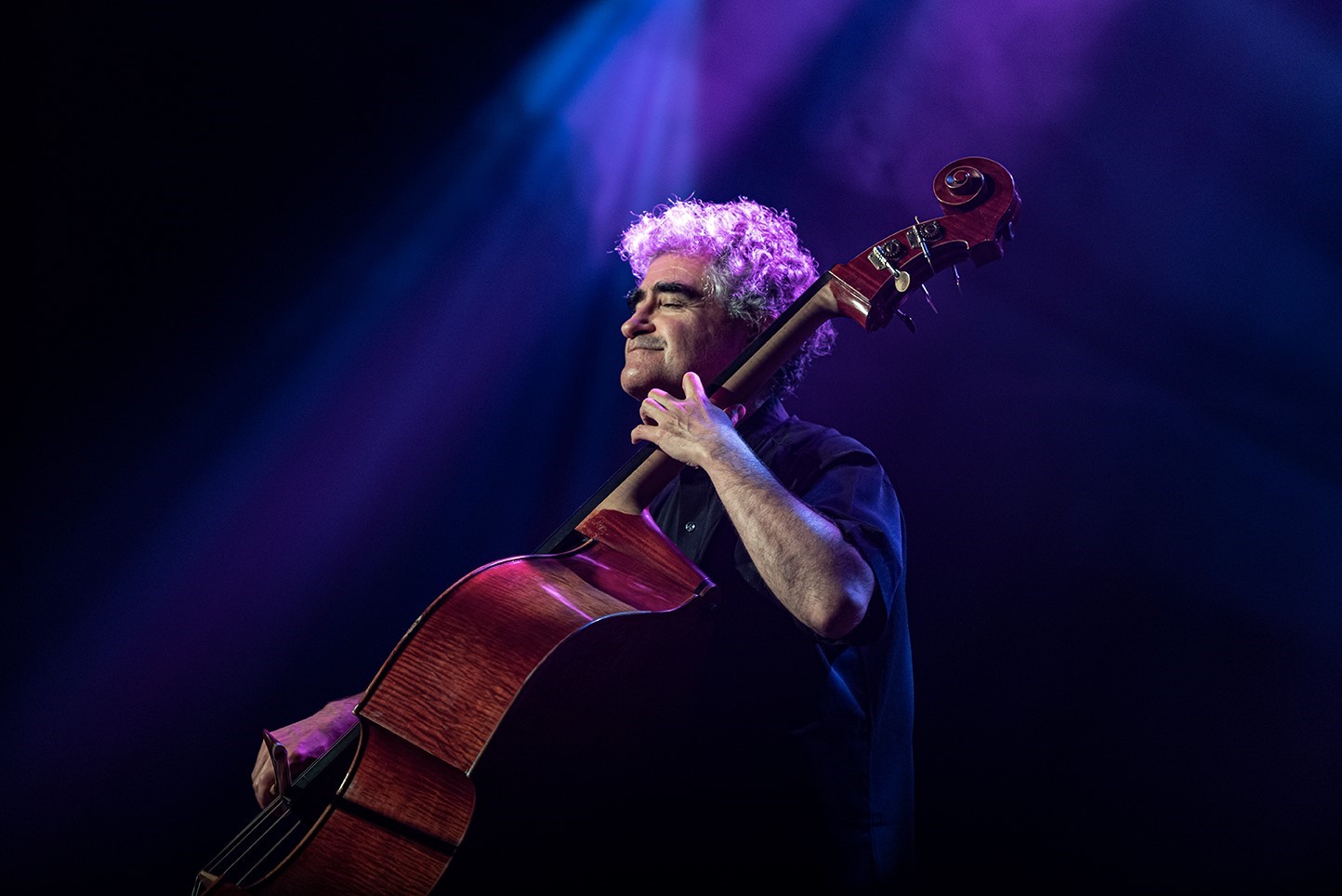 Renaud Garcia-Fons: Double bass player and composer with a unique career between jazz, classical and world music.
The virtuoso soloist is considered one of the absolute pioneers in the world of the double bass. His bowing, innovative mastery of spiccato and his custom-designed five-string double bass (instead of the usual four) have earned him worldwide acclaim. After several years of classical guitar lessons, the musician, born in 1962, fell in love with the double bass and completed classical training, which he deepened until the age of 21 with François Rabbath, a master of the instrument, among others. At the time, he was unanimously awarded the City of Paris Prize for Classical Double Bass and a state diploma as a double bass teacher.
In the years that followed, Renaud Garcia-Fons refined his game; his approach to the instrument became more eclectic, and through the fusion of eastern and western influences he found the balance that characterizes his very own style.
His career has been marked by albums celebrated by both the world of jazz and world music (including Oriental Bass 1997, Linea Del Sur 2010, Méditerranées 2012 or Farangi with Claire Antonini on lute and theorbo, 2019), as well as one Variety of musical collaborations. The ensemble of trumpeter Roger Guérin, later the double bass orchestra or the Orchester National de Jazz are just as much part of it as his collaborations with Nguyên Lê, Sylvain Luc, Paquito d'Rivera, Michel Portal and Didier Lockwood. An avid flamenco fan, he has also performed with David Peña Dorantes, Esperanza Fernández, Gerardo Núñez and Carmen Linares.
However, he is not only known as a virtual soloist, but also as a respected composer, in particular through his works for film, television, incidental music, radio theme tunes such as for the program Les racines du ciel and numerous pieces for various formations, from string quartet to symphony orchestra . In 2010 he was asked by the Kurt Weill Festival in Dessau to write a new live soundtrack for Lotte Reiniger's famous German animation film The Adventures of Prince Achmed.
Renaud Garcia-Fons works regularly with the renowned Domaine Forget Academy in Canada, holding various master classes there to pass on his vision of the double bass.
He has received numerous awards and prizes, including the prize of the International Society of Bassists (2009), the Echo – Deutscher Musikpreis Jazz (2010 and 2012) and the Giraldillo de Oro of the Flamenco Biennale Sevilla, which was awarded to a double bass player for the first time in 2012 was awarded.
In 2014, Renaud Garcia-Fons received the Best Original Score award for Marion Sarraut's film Premier été at the Festival de Luchon des créations télévisuelles. In 2017 he won the BMW Welt Jazz Award and the audience award with his trio La vie devant soi with David Venitucci and Stephan Caracci.
His new work Le souffle des cordes, dedicated to the world's stringed instruments, was released in autumn 2021. In the same year he was awarded the Grand Prix du Jazz SACEM.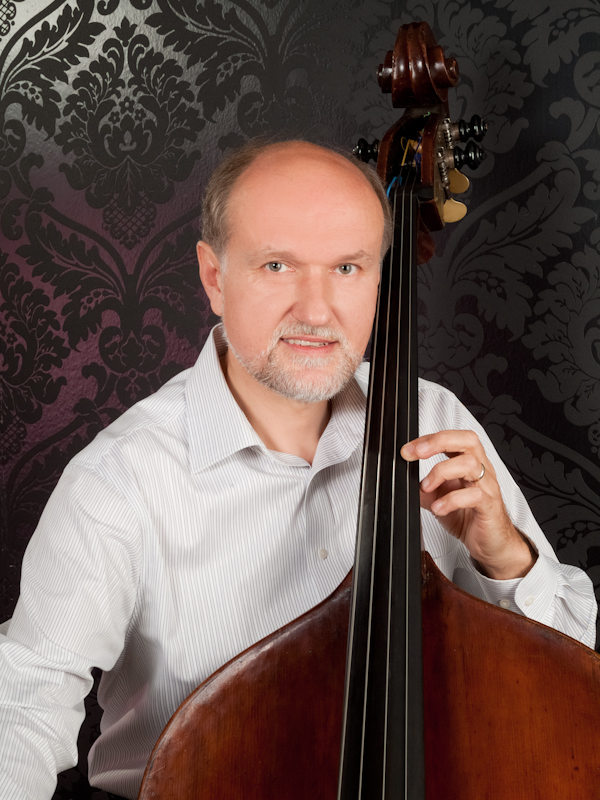 Dorin Marc is professor emeritus for double bass at the Nuremberg University of Music.
He completed his double bass studies in his home country of Romania at the University of Music in Bucharest with Prof. Ion Cheptea.
In addition to his first engagement with the Philharmonie "Transylvania" Klausenburg, he was solo double bass player in the Orchestra Internationale d'Italia. From 1992-2003 he was solo double bass player with the Munich Philharmonic and from 1998 he was also a lecturer at the Nuremberg University of Music. In 2003, Dorin Marc was appointed professor at the Nuremberg University of Music.
Dorin Marc has received numerous prizes both in his home country and internationally, including the special prize of the jury in 1979 and second prize at the ARD competition in Munich in 1985, third prize in 1979 and first prize in 1981 at the International Double Bass Competition in Markneukirchen, and the silver medal in 1983 and the "Fr. Liebstoeckl" prize at the Geneva Music Competition and, in 1991, first prize at the International Society of Bassists competition in Mittenwald.
Dorin Marc gave concerts all over Europe and gave numerous master classes.
His students are prizewinners at international double bass competitions such as the ARD Competition in Munich, the International Instrumental Competition in Markneukirchen, J.M. Sperger Competition and International Competition Brno (Czech Republic).
Many students received solo positions in renowned orchestras.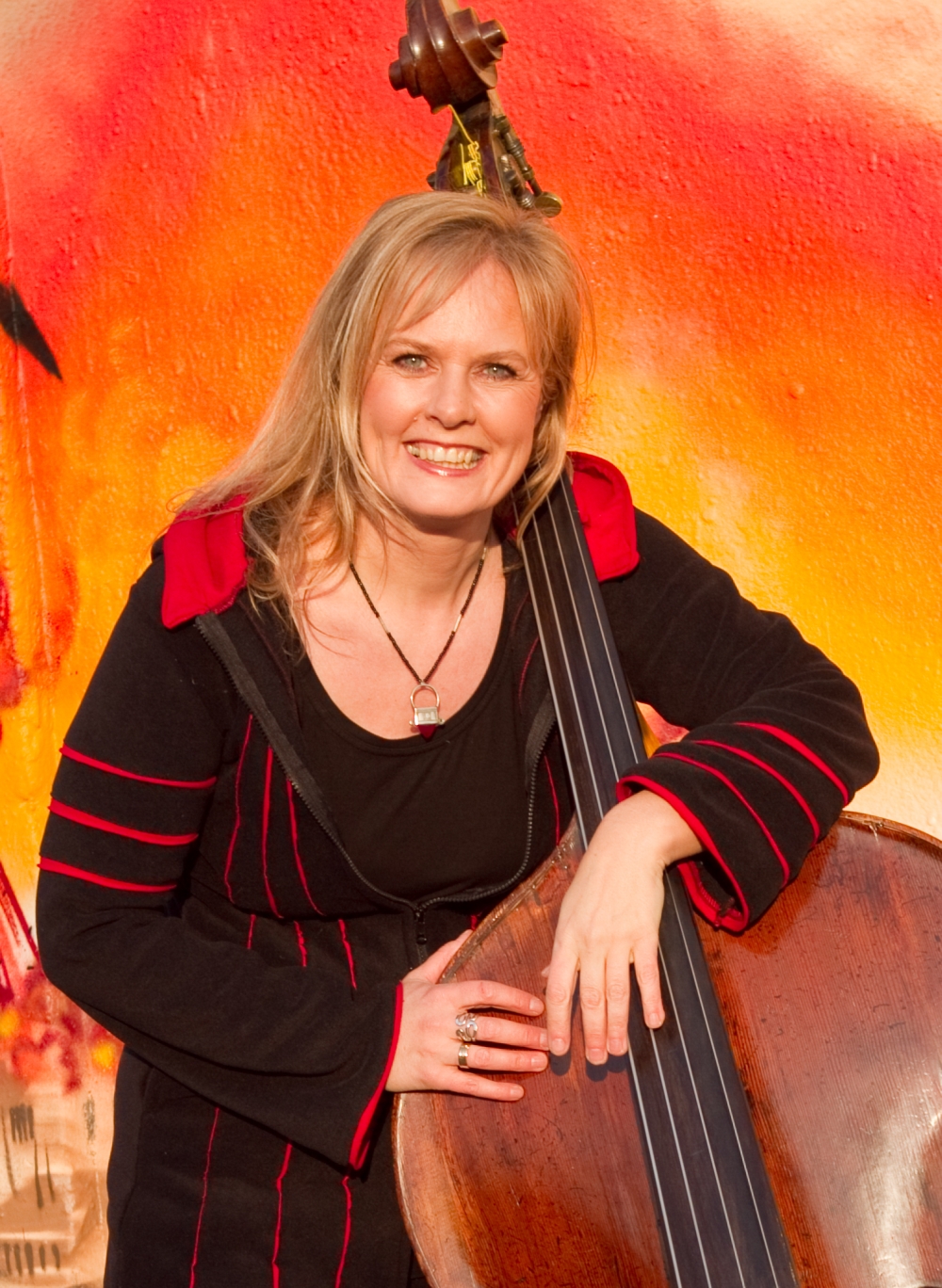 Christine Hoock is professor for double bass at the "Mozarteum" University in Salzburg. As a celebrated double bass soloist and chamber musician, she delights audiences around the world in concert performances and master classes. Born in Mainz, she carries the fascinating possibilities of making music with the double bass as a soloist with what she considers a light ease and virtuosity in the concert halls.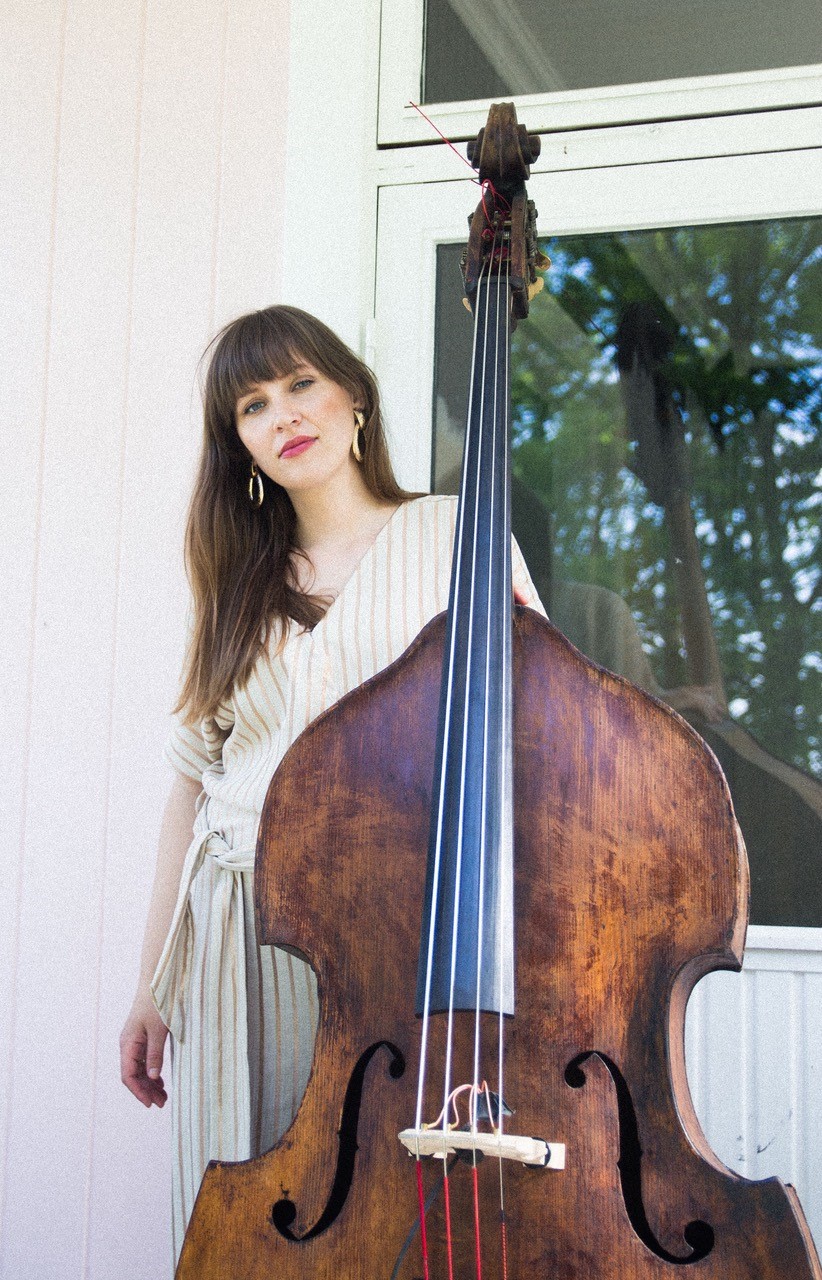 Born and raised in Norway, Bassist and singer Ellen Andrea Wang has been a powerful force in Jazz and beyond, distinguishing herself as a truly inventive artist that blends styles in unprecedented ways. From collaboration with Sting, Manu Katché and Marilyn Mazur, to performances at major Jazz Festivals all around the world, winning Norwegian grammy awards to her appearance with GURLS, to her own projects as Pixel and Ellen Andrea Wang «Closeness». Wang has consistently sought to tastefully blend Jazz and Pop in new ways. Her compositions and performance balance the lyrical with the rough, the acoustic with the electric, resulting in a unique modern sound.
«A commanding presence in any ensemble she plays in, her soft tone and vocal precision are always counterbalanced with heavy and assertive grooves from her double-bass, interlocking with drummers, jazz, pop and groove alike.»
The Guardian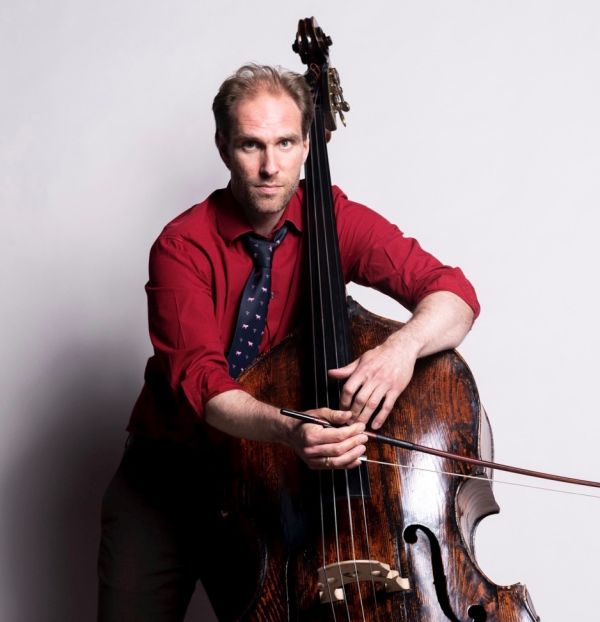 Philipp Stubenrauch holds the position of the principal double bass player with the Bavarian Radio Symphony Orchestra.
He began playing the double bass at the age of 13 and shortly thereafter won the first federal prize for young musicians twice. After studying with Günter Klaus and Franco Petracchi, at the age of 25 he became the first solo double bass player in the Bavarian Radio Symphony Orchestra. Under the direction of chief conductor Mariss Jansons, he performed, among other things, the double bass concerto by J. B. Vanhal. As a chamber musician he performed a.o. with Valery Afanassiev, Maria João Pires, Baiba Skride and Maximilian Hornung. In 2016, together with colleagues from the Munich Music Academy, he founded the Piazzolla ensemble ESCUALO5. Philipp is a lecturer at the Bavarian State Youth Orchestra, at the Schleswig-Holstein Music Festival and has already given master classes in Brazil, Spain, Tokyo and Beijing. Until 2022 he worked for more than ten years at the University of Music and Theater in Munich. He was invited to the Bavarian Bass Days several times as a soloist and lecturer."(Bearbeitet)Original wiederherstellen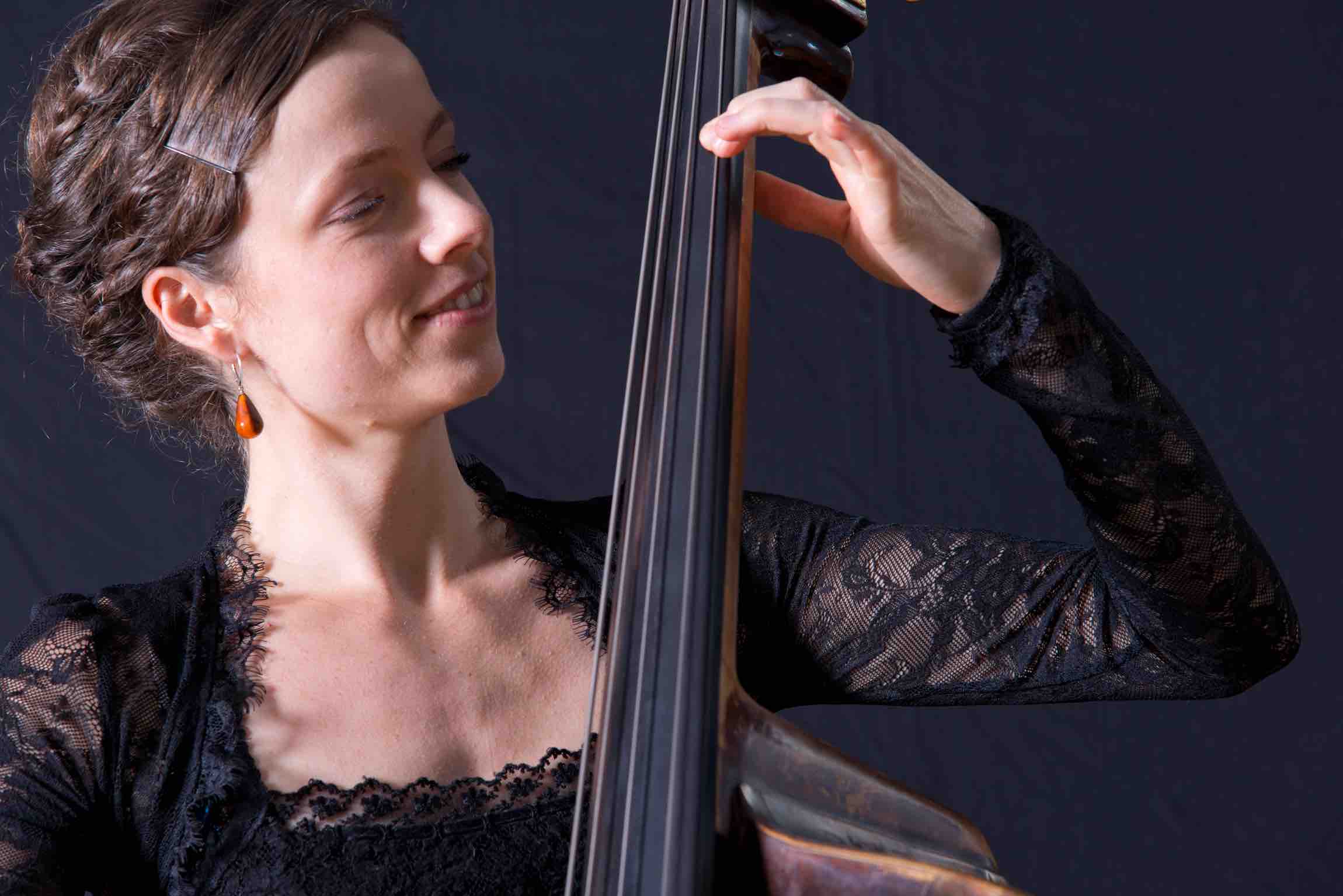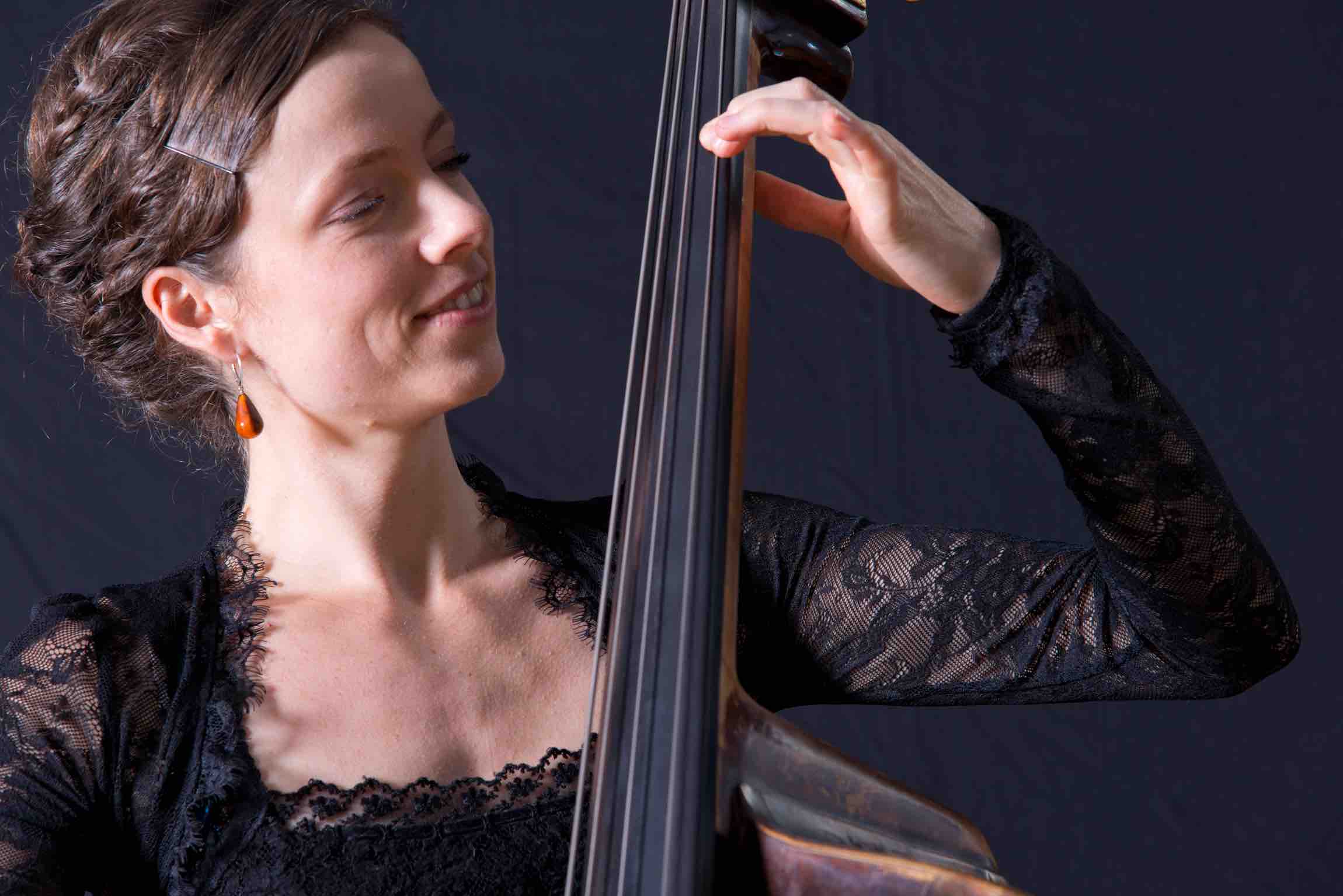 Elisabeth Büttner was a student of Claus Freudenstein and studied with Prof. Mathias Weber and Nina Valcheva in Stuttgart. She completed her university education at the ZHdK Zurich with Prof. Duncan McTier with a Master of Arts in Music Performance (Orchestra) and a Master of Arts in Music Pedagogy, which she completed in 2017 with distinction.
As a musician, in addition to the modern orchestral repertoire, she lives her passion for chamber music and historical performance practice. As part of the Ensemble Academy of the Freiburg Baroque Orchestra and master classes in Stuttgart, she researched the use of gut strings with Love Persson. In Zurich she studied the violin with David Sinclair.
Elisabeth Forster began her pedagogical training in Stuttgart with Song Choi, where she was employed as a tutor for double bass at the Stuttgart Music Academy. In Zurich, she supplemented her pedagogical training under the didactic supervision of Andreas Cincera. She has been teaching double bass since August 2014 and ear training since 2016 as part of the Canton of Thurgau's gifted education program at the music school in Weinfelden (TG).
As a freelance double bass player, Elisabeth Forster performs regularly with Swiss orchestras and ensembles such as: Musikkollegium Winterthur, Camerata Bern, Swiss Orchestra, Bern Chamber Orchestra, Citylights Orchestra, Ensemble le buisson prospérant (Zurich/Bern), Accademia Barocca Lucernensis and the Chamber Orchestra i tempi (Basel). .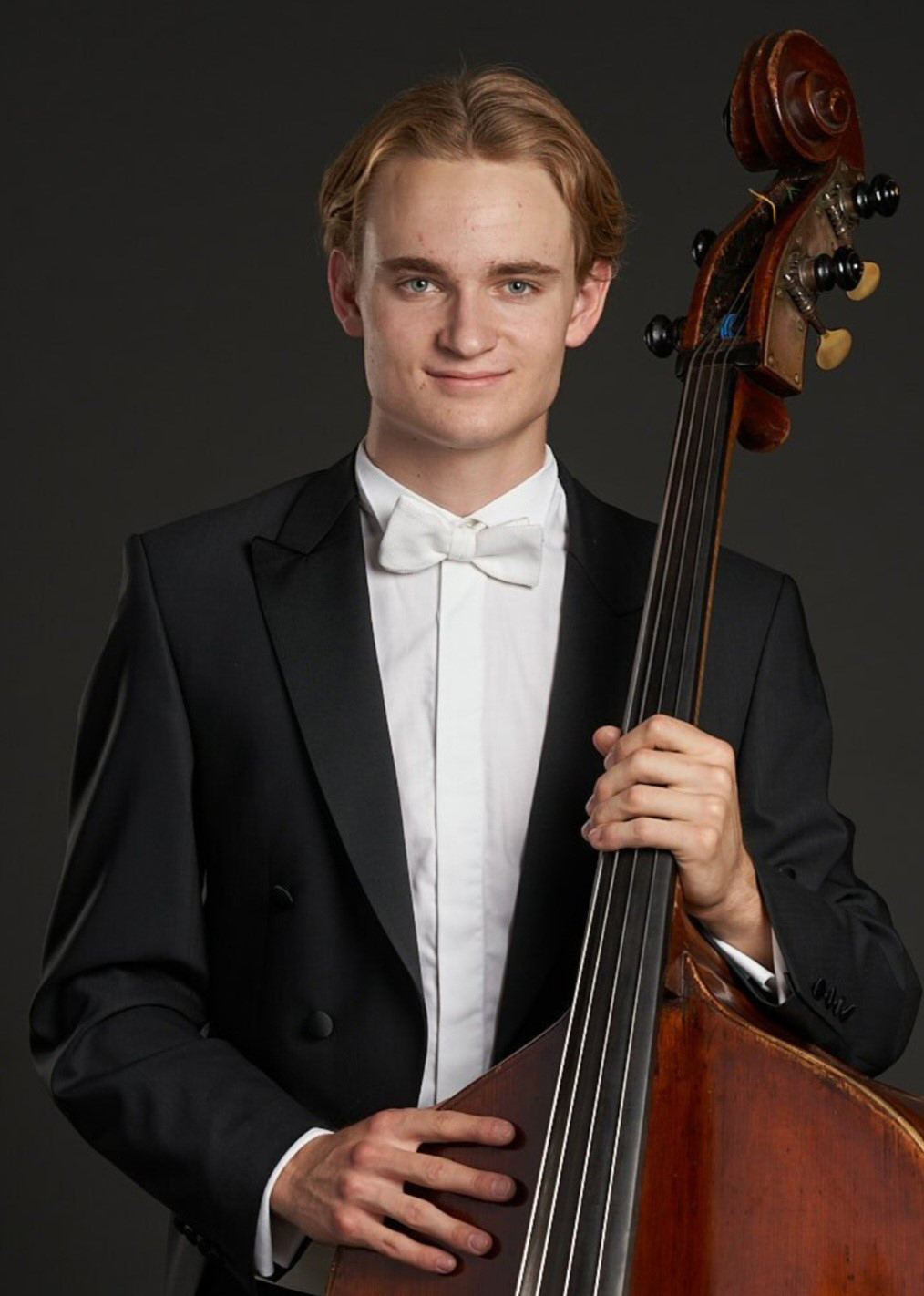 Felix Leissner started his doublebass education already in the age of five years on the Minibass with Carola Piel and began his studies in 2018 at the "Hochschule für Musik" in Nurnberg, in the class of Prof. Dorin Marc.
During his studies he has gained artistic experience by performing alongside professional and youth orchestras in Germany and Romania, performing recitals as a soloist and chamber musician and by part-taking in masterclasses and competitions.
Among his professional accomplishments so far we find, for example, a prize at the Wettbewerb für Verfemte Musik Schwerin or being a recipient of the Studienstiftung des deutschen Volkes as well as his naming as 1. Principal Double bass of the Gewandhausorchester Leipzig in 2021.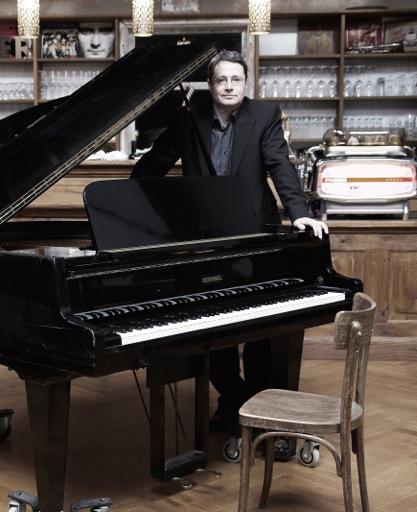 Thomas Hartmann began his studies at the Richard Strauss Conservatory in Munich in 1986 with Benedikt Koehlen (main subject piano) and Elmar Schloter (additional subject organ) and graduated in 1990 with the music maturity examination. This was followed by master classes with Jürgen Uhde, Ferenc Rhados (piano) and Christian Rieger (harpsichord), among others.
In 2000 he was awarded the Carl Orff Medal by Liselotte Orff.
As a chamber music pianist in various ensembles (Ensemble Amphion), as a sought-after duo partner and song accompanist, he is always an empathetic and stimulating musician.
In recent years he has been increasingly involved in the performance practice of "early music" and playing historical instruments (harpsichord, clavichord).
In the field of solo piano, he feels particularly committed to modern jazz-inspired classics and contemporary music (collaboration with Ambitus – group for new music).
In addition to his work as a pianist, he also performs as an organist as a soloist and in chamber music ensembles.
​A large number of "Jugend-musiziert" award winners, professional musicians and passionate amateur musicians resulted from his pedagogical work as a piano teacher at the music school in Traunreut and as a private teacher.
​His comprehensive compositional oeuvre ranges from symphonic works (solo concerts), various chamber music ensembles (from duo to decetto) to jazz band compositions and music theater productions.
His works are now performed at well-known festivals such as the Chiemgau Music Spring, the Traunstein Summer Concerts, the Upper Bavarian Culture Days and the Regensburg Jazz Weekend.