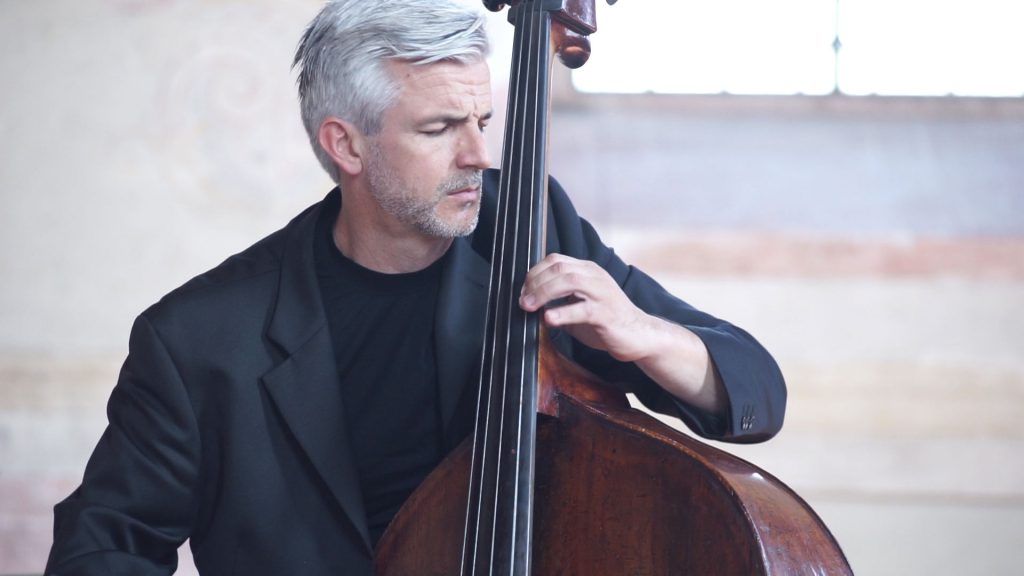 Božo Paradžik began learning the double bass in 1983 with Tihomir Vidović in Sarajevo and between 1987 and 1992 studied with Jiří Hudec at the Academy of Music in Prague.
After his studies Božo Paradžik began his successful career as an orchestral musician. He held principal positions with leading symphony orchestras such as the Residentie Orchestra in the Hague and the Radio Symphony Orchestra in Stuttgart. In addition to this he often played with the Royal Concertgebouw Orchestra in Amsterdam and as principal double bassist with the Bavarian Radio Symphony Orchestra in Munich. In the course of his orchestral career he played often under conductors such as Georges Prêtre, Yevgeny Svetlanov, Neville Marriner, Guiseppe Sinopoli, Gennady Rozhdestvensky, Carlo Maria Giulini and Franz Welser-Möst. On invitation by Claudio Abbado Božo Paradžik has played as principal double bassist in most of M° Abbado's orchestral projects in 2008 and 2009 with Orchestra Mozart and Mahler Chamber Orchestra.
Today Božo Paradžik places more emphasis on his solo and chamber music activities. The release of his first solo CD with the pianist Ulrich Rademacher in 2000 made Božo Paradžik well-known as a soloist throughout the world. This was the first solo double bass CD ever to appear on the famous EMI / Virgin Classics label. As a soloist and chamber musician he has appeared in many famous concert halls in Europe. The internet videos on Božo Paradžik's YouTube channel have been clicked more than two million times.
In recent years Božo Paradžik has dedicated his time to recording his repertoire. Many projects have been recorded using modern surround sound technology and will be released in the near future.
In addition to the solo double bass repertoire Božo Paradžik has had sensational success performing works which were originally composed for other instruments. In 2000 he performed the second cello part of Schubert's String Quintet in C with the Apos Quartet in the Berlin Philharmonie, and in 2005 the Cello Concerto in C major by Haydn with the Zagreb Philharmonic. By means of EBU/Eurovision this performance was broadcast live in 74 countries. Big acknowledgement was also gained by the CD released in 2012 "Double Bass Goes Beethoven Vol.1" with Beethoven's Cello Sonatas. Božo Paradžik's newest release of 2017 is a Super-Audio CD "Double Bass Goes Brahms" that includes three sonatas by Johannes Brahms recorded with pianist Maria Sofianska. This SACD is the first release in Paradžik's own production and was recorded in the state-of-the-art high resolution surround audio technology.
Božo Paradžik has a wide experience of public performance. First as an orchestral musician working with renowned conductors, and later as soloist and chamber music partner performing with the finest instrumentalists of our time. He enjoys passing this expertise on to the next generation. He began teaching in 2000 at the Konservatorium Jan Sweenlinck in Amsterdam and shortly afterwards became Professor at the Musikhochschule in Detmold (from 2001 to 2004). Since 2003 he is Professor for double bass at the Musikhochschule Freiburg (D). From 2009 to 2011 he also taught at the Conservatoire de Musique HEMU in Sion and since 2010 in his place of residence- Lucerne (CH), at the Hochschule Luzern-Musik. Božo Paradžik's teaching is internationally recognised and acknowledged specially by the accomplishments and successful careers of his students, who are winning the auditions in the top orchestras on the regular basis. His students have been the prize-winners of some of the  most important music competitions of our time. Božo Paradžik is regularly invited to give master classes at leading conservatories in Europe. These include Amsterdam, The Hague, London, Lyon, Manchester, Sion, and Paris.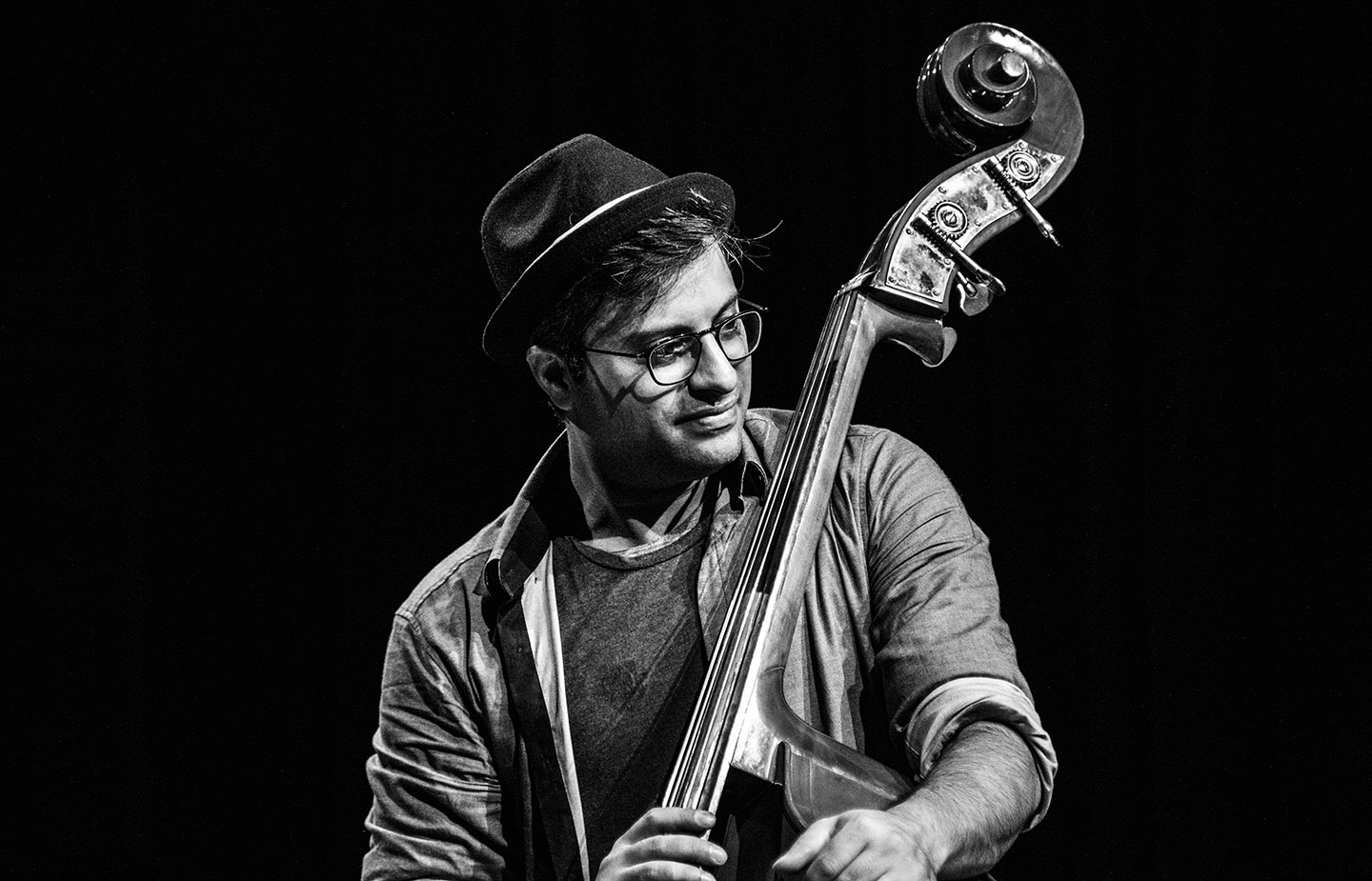 Double-Bass phenomenon, multi-instrumentalist and online sensation Adam Ben Ezra; a man seemingly on a mission to bring his instrument from its status as a background note to the dominant front-presence it deserves. For the past few years Adam has been pushing his craft in new, exciting directions and carving out a unique spot for himself in today's international musical landscape, with both his virtuosity and musicianship earning him great success along the way.
With tens of millions of hits on his video clips and a strong following on all social media platforms, it is clear Adam is a bonafide internet star. However, his success is certainly not limited to the web, having performed around the globe in major international music festivals and shared stages with some of the world's fusion giants – including Pat Metheny, Victor Wooten and Richard Bona – over the last few years. His work has been shown at industry leading publications, such as the BBC, CBS News, Time Magazine and The British Telegraph to name but a few. Jazz FM has defined his appearance as "a dazzling virtuosity and breath-taking athletic performance".
The term "multi-instrumentalist" is often overused but in this case it couldn't be more fitting; Adam began playing the violin at age five and picked up the guitar at age nine. Over the years he has added the Piano, Clarinet, Oud, Side Flute and even BeatBox to his arsenal, largely teaching himself each time. However, it was an introduction to the Double-Bass at age 16 that truly changed his life, when he instantly fell in love with the instrument's rich sound.
Drawing inspiration from heroes as diverse as Bach, Sting, Bobby McFerrin and Chick Corea, Adam made a clear decision to make his compositions current – no matter the tool used. He has consciously added new colors to his palette, incorporating elements of Jazz, Latin and Mediterranean music into his playing.
Whether he is playing original material or his wonderfully crafted cover arrangements, ABE is a creative force of nature who can transform a room full of strangers into lifelong fans in a moment. Regardless if he's performing solo, duo or as part of his Trio with guitar and percussion, no two shows are alike as he expertly moves from one instrument to the next, sometimes within the same song, without ever missing a beat. Using a smart combination of effects and pedals, Adam regularly loops his notes in order to deliver an authentic wall of sound, worthy of a small orchestra. With a rise in requests for international appearances and a need to push his instrument further, Adam commissioned a special one-of-a-kind 5 strings bass with an unusual removable neck setup.
Both his Trio album (Can't Stop Running, 2015) and latest Solo album (Pin Drop, 2017) showcase not just a virtuoso performer but also a sensitive composer with no musical boundaries, combining elements of jazz, rock and world music to create a sweeping, fascinating and versatile sound.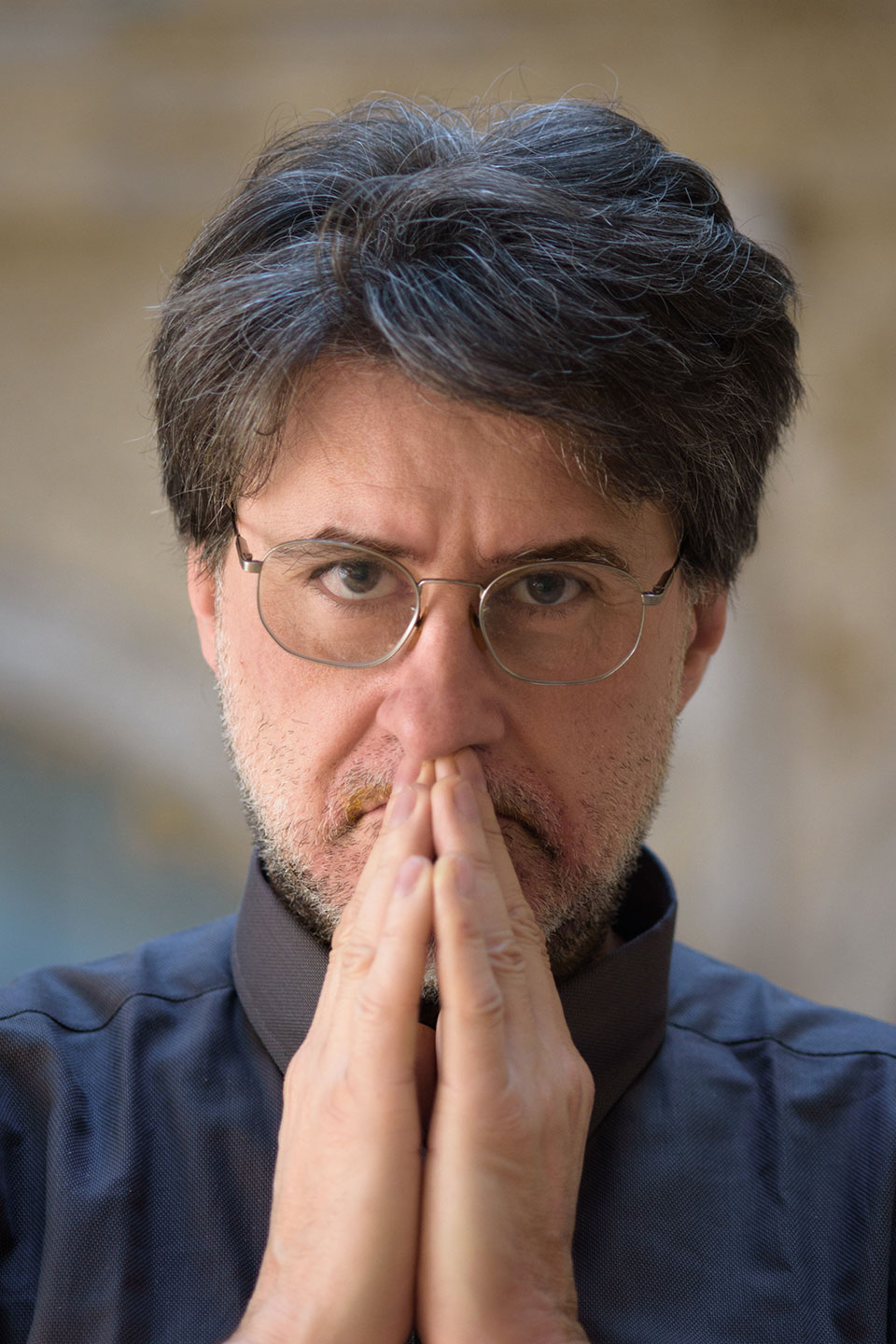 Vassilis Papavassiliou, a leading greek artist, is a double bass soloist. Very active and innovative, he is highly energetic in classical, contemporary and experimental music.
Vassilis made, early on in his career, a distinct mark for his talent to perform the most «unplayable» works in the double bass repertory. The new repertory and the innovative ideas are central in his artistic interests.
He studied at the Hellenic Conservatory of Athens and had postgraduate studies with T. Martin in Guildhall School of Music (London) and E. Levinson in Juilliard School of Music and Drama (New York). He met and had lessons with most of the eminent bass-players in his time. As a soloist, he has performed with Greek and foreign orchestras, distinguished artists and ensembles.
He is the dedicatee of several new compositions (by G. Adamis, M. Adamis, T. Antoniou, G. Zervos, D. Themelis, D. Kamarotos, L. Liebermann, P. Rozsa, C. Samaras, V. Tenidis etc.).
In 1998, he has done the world-premiere recording of the «Double bass Concerto» by N. Skalkotas for the BIS label, receiving world-wide enthusiastic acclaim.
Every season Vassilis draws from both the classical and the innovative repertory, as well as combining ideas from both, in his concert appearances.
Vassilis Papavassiliou holds the position of the principal bass-player in the Greek National Opera in Athens and teaches in various master classes for double bass around Europe and USA («Ferenç List» Academy, Hungary, Michaelstein, Germany etc).
Lately, he is the editor of a series of Greek works for solo double bass in «Orpheus» editions.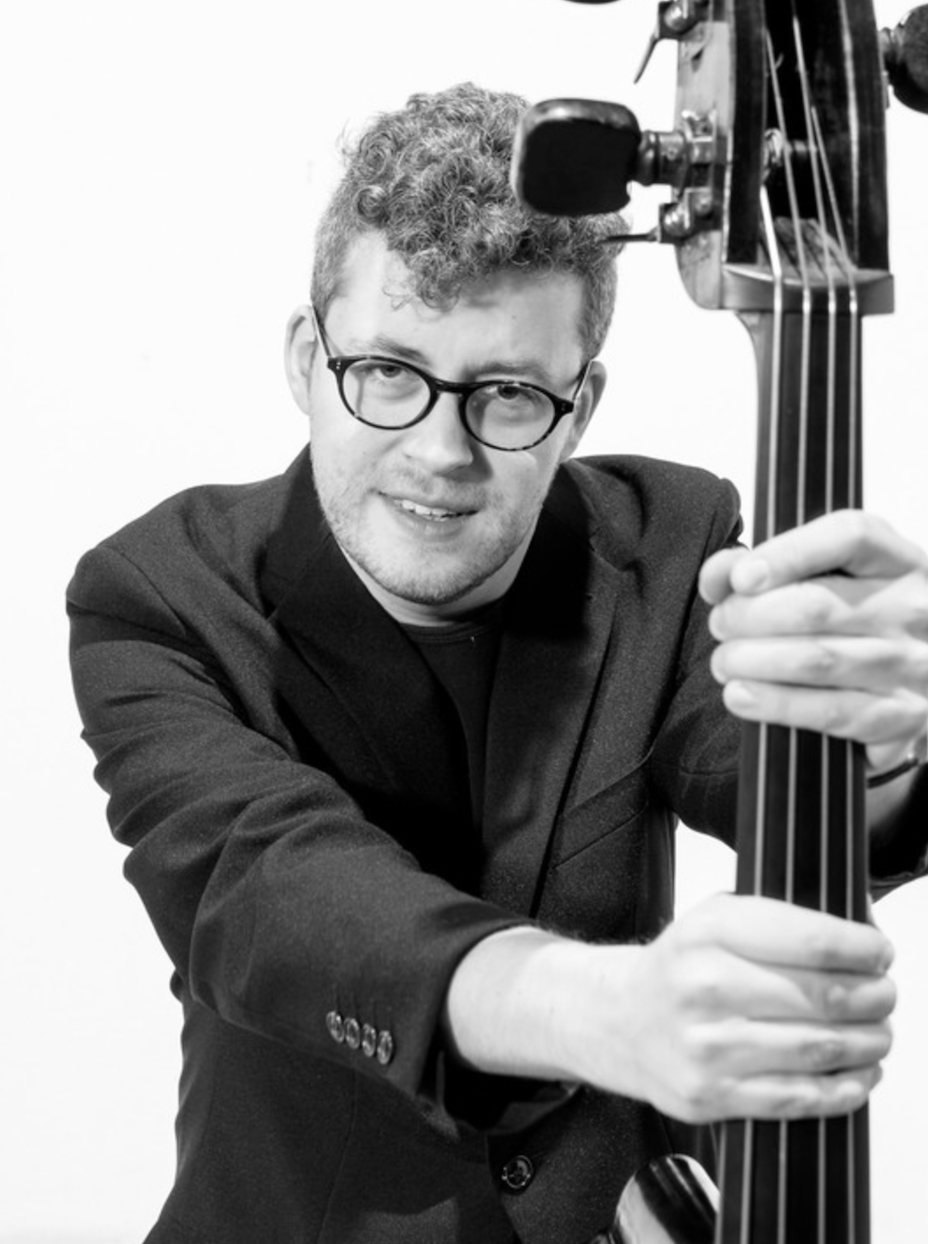 Thomas Hille was born in Deggendorf, Germany, in 1990. He was introduced to the world of music early on, and he began playing the piano at the age of five. In 2006, he discovered the double bass and, after just one year with the instrument, became a member of the Bavarian Youth Orchestra. At the time, he was attending the Hochschule für Musik und Theater (University of Music and Performing Arts) in Munich, where he had double bass lessons with Prof. Klaus Trumpf.
In 2009, he began studying under the tutelage of Prof. Dorin Marc in Nürnberg. Around the same time, he became a member of the Young German Philharmonic Orchestra. In 2012, Hille was runner-up at the Johann Matthias Sperger Double Bass Competition, where he also won the audience award and the award for the best interpretation of a Sperger sonata. 2014 saw him receive the Culture Award from his hometown. Hille has had solo concerts with renowned orchestras such as the Symphony Orchestra in Nuremberg, the Neue Lausitzer Philharmonie, and the Rheinische Philharmonie in Koblenz.
He graduated from the Nuremberg conservatory with honors and has had master classes with Božo Paradžik, Catalin Rotaru, and Yasunori Kawahara. Since 2013, Hille has performed in the Orchestra Academy and also as a member of the double bass section of the Munich Philharmonic Orchestra. He has also performed concerts for the Bavarian Radio Symphony Orchestra, the WDR Symphony Orchestra, and the Munich Symphonic Orchestra.
In 2016, he became the principal bass player at the Gärtnerplatz State Theatre in Munich. Since Summer 2016, he has gained experience with modern takes on chamber music as a member of the Bassmonsters.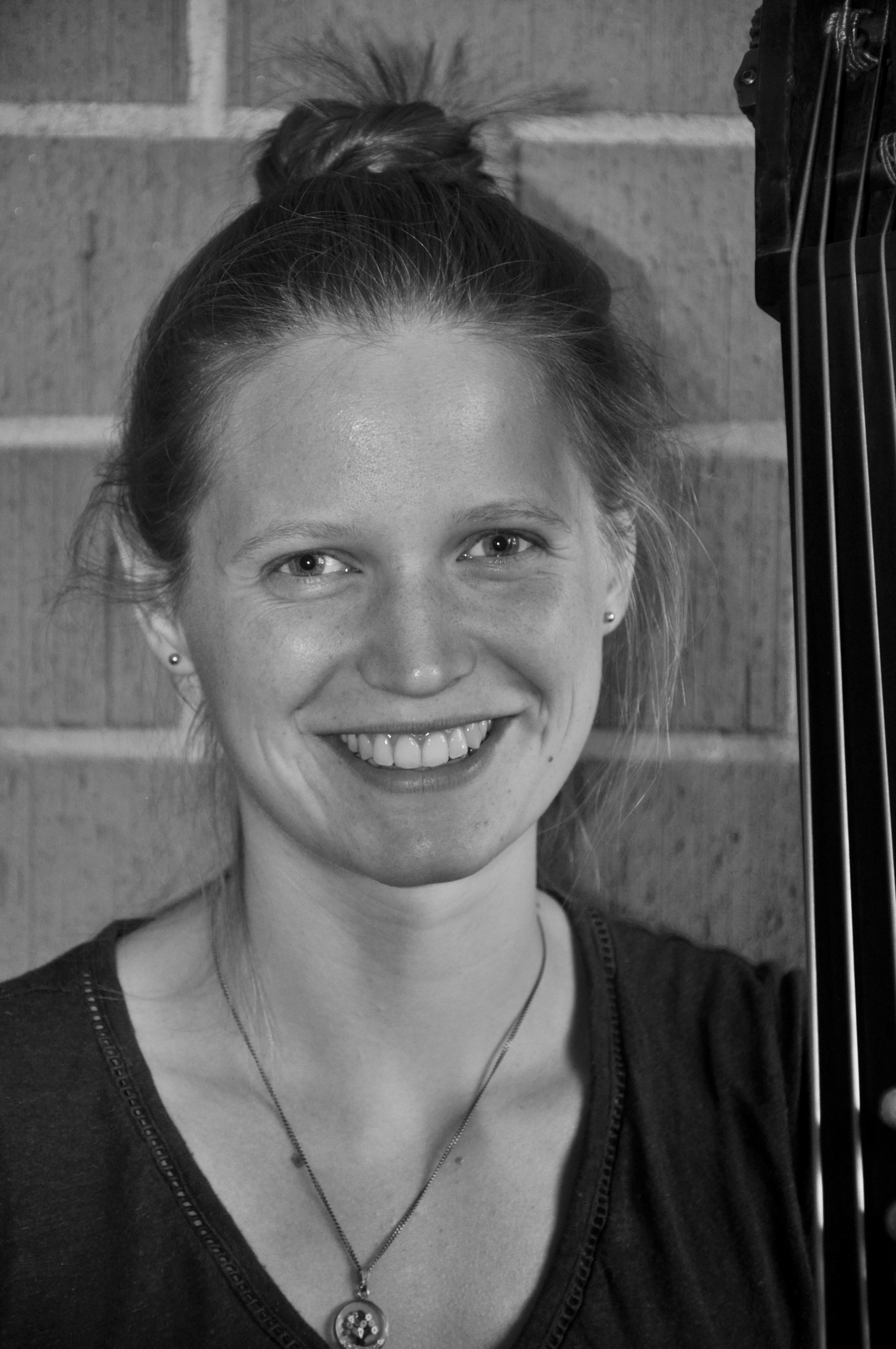 Anna Stelzner (*1993) is learning doublebass, percussion and piano since her childhood. She studied doublebass with Prof. Gottfried Engels in cologne. At the moment, she is studying doublebass (with Prof. Božo Paradžik)and pedagogy at Musikhochschule Freiburg and Mathematics at Albert-Ludwigs-Universität Freiburg.
Anna Stelzner has won a scholarship of the Musikschule Neuss and is member of the Studienstiftung des deutschen Volkes.
Anna Stelzner has played with several orchestras and ensembles such as Studio MusikFabrik Köln, Das Junge Orchester NRW, Sinfonieorchester Crescendo, Neusser Kammerorchester, the orchestra of the Musikhochschule Freiburg etc. She has won several prices with different instruments at Jugend Musiziert.
Since 2013 she is teaching regularly at doublebass-workshops in Germany. Beside her studies, she is leading a children's choir and is teaching doublebass in Freiburg.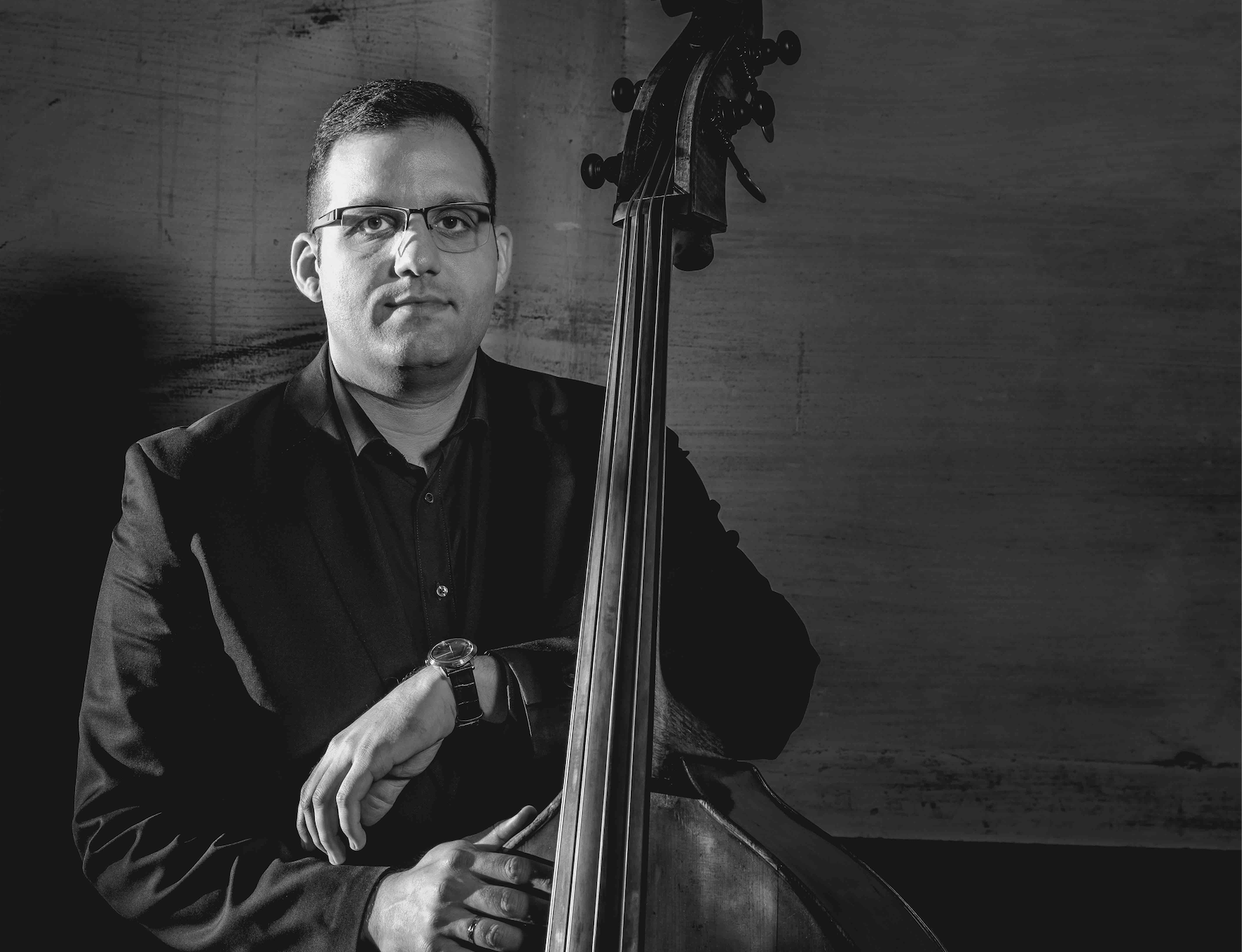 Ernő Rácz has been solo double bass player with the Tonkünstlerorchester Niederösterreich since 2013; in the three years prior to this (2010-2013) he was engaged as solo double bass player with the ORF Radio-Symphonieorchester Vienna (Vienna Radio Symphony Orchestra).
He took his first lessons in double bass at the age of 13 at the Béla Bartók Conservatory in Budapest, completing his studies four years later with distinction.
His musical career  in Vienna began as bass player in the Gustav Mahler Jugendorchester (Gustav Mahler Youth Orchestra)

;

thr

ough working

with this orchestra and on account of Vienna´s musical and artistic diversity he deciced to make his career in music in Vienna .
He then studied at Vienna University of Music and the Performing Arts under Professor Alois Posch, moving four years later to the Conservatory of Vienna Private University (today: Music and Arts University of the City of Vienna) where he studied with Professor Ernst Weissensteiner.
Parallel to his studies he worked as a substitute with the Vienna Philharmonic from 2008, at the same time he was engaged as a orchestra academist member by the ORF Radio-Symphoneorchester Vienna.
In 2017 his first CD " Viaggio nel tempo" (Time travel), was released by Gramola with works by Eccles, Bach, Haydn, Chopin,Koussevitzky, Montag, Piazzola and Kurtag. The world-famous Japanese conductor Yutaka Sado wrote the following words about the CD:
As music director of Tonkünstler Orchestra, I am so proud of making an sharing music with him. The sound of his contrabass shakes our heart quiety because it is sincere to both music an people.Listening to his recording is a moment of ultimate joy and happiness.
Erno is also a passionate chamber musician. In the previous years, he performed with the famous opera singer Ryan Speedo Green and the pianist Thomas Lausmann in the Glass Hall in the Viennese Musikverein.
In 2016 he was invited as a lecturer for the Jugendsinfonieorchester Niederösterreich and also as a member of a jury for the Austrian music competition "Prima la musica" in 2018.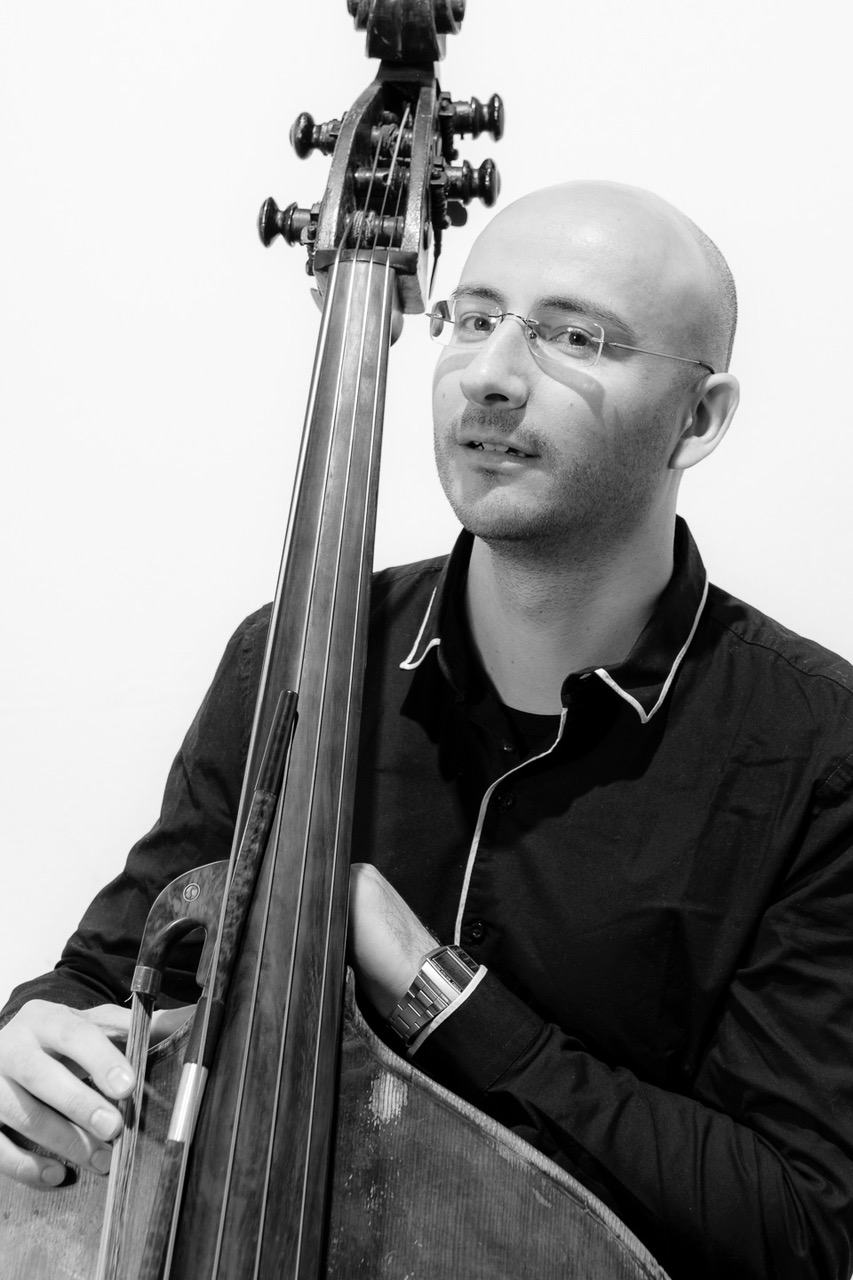 Ricardo is a Double bassist that Graduated with Honours at the Escola de Música de Lisboa (ESML). During this time he studied with Yuri Axenov and Manuel Rêgo. 
He started developing his teaching experience in 2010 joining Orquestra Geração Sistema Portugal and also becoming an Assistance Professor at Escola Superior de Música de Lisboa. Although he has started at the age of 20 he has worked extensively with many Portuguese Orchestras obtaining Principal (FOE European Capital of Culture and Co-Principal positions (Gulbenkian Orchestra). Because of this he had the chance to work with Susanna Mälkki, Lawrence Foster, Gustavo Dudamel, Jukka-Pekka Saraste and many many others.
In 2015 he moved to Scotland and currently he his Principal Bass Player at Classical Concert Chamber Orchestra and works as an extra player in BBC Scottish and Royal Scottish National Orchestra. 
Ricardo is a member of "The Bassmonsters" since 2016.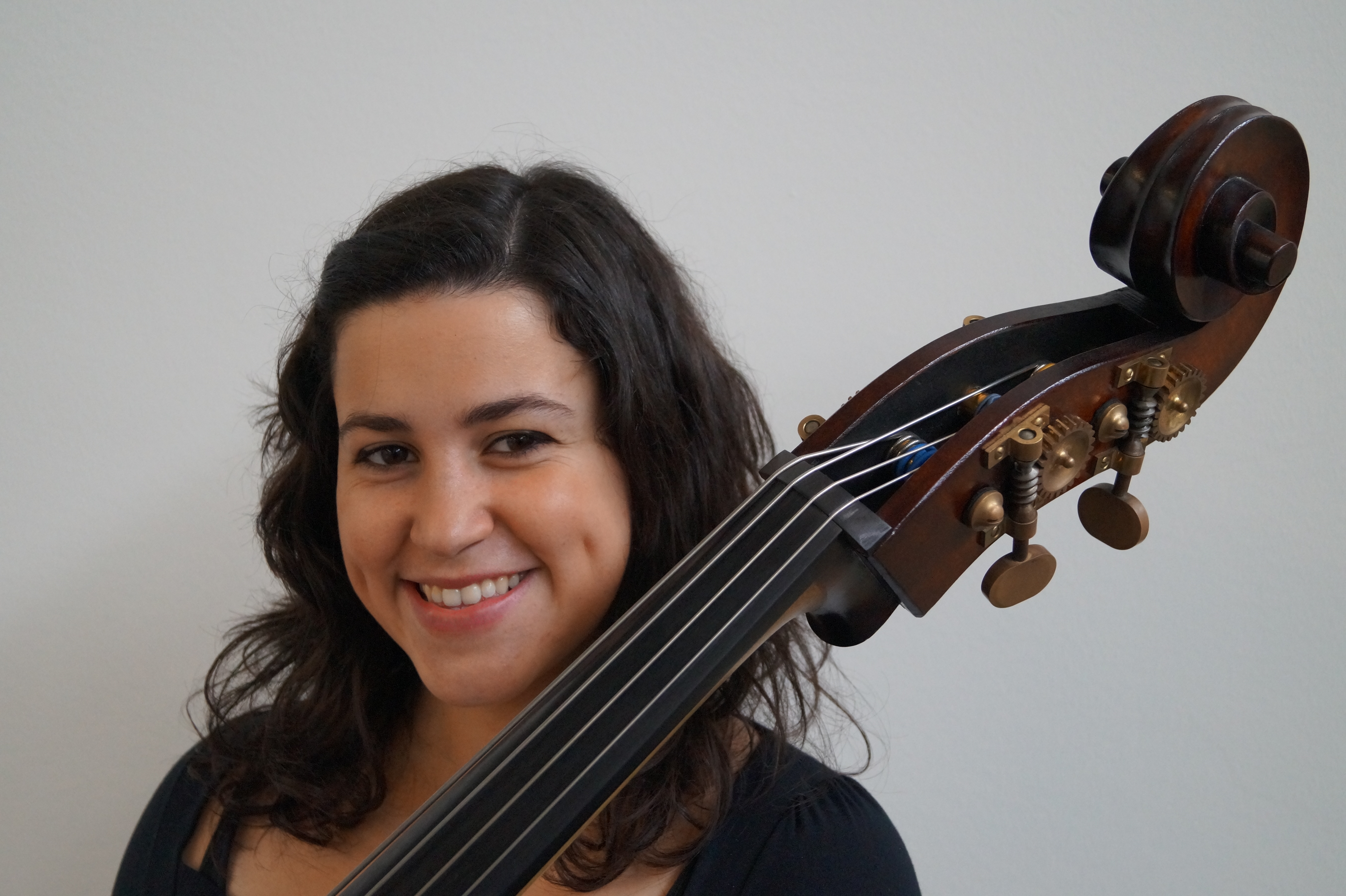 Luzia Vieira was born in Aveiro, Portugal in 1991. She began there her musical studies, both in Double bass and E-Bass. Later on, she did her Bachelor of Music and Master in Pedagogy (Double bass) with Professor Manuel Rêgo in ESML, Lisbon.
For three years, she was the double bass teacher in three different music schools in Portugal while she was a regular guest in Orquestra Gulbenkian.
In 2014 she moved to Hamburg where she did her Master in Music in the Hochschule für Musik und Theater Hamburg, with Professor Michael Rieber, as a scholar from the Gulbenkian Foundation.
Luzia has been a member of the Mediterranean Youth Orchestra, European Union Youth Orchestra and Gustav Mahler Jugendorchester (Principal Double Bass in 2018).
She has won both the 1stPrize of the Classic Orchestral Competition and the European Orchestra Experience Award (BASS2016 in Prague).
She was Academist in the NDR Elbphilharmonie Orchester from 2015 to 2017.
Luzia has had private lessons and/or Masterclasses with many excellent teachers, such as: Božo Paradžik, Matthew McDonald, Esko Laine, Dorin Marc, Petru Iuga, Rinat Ibragimov, Wies de Boevé, Alexandra Scott, among others.
As a Freelance Double bass player she works as a guest player with several Orchestras from Germany, United Kingdom, Belgium, Italy, France and Portugal. Based in Hamburg, she also teaches and has musical projects from different music styles, both with Double bass and E-Bass. Luzia joined "The Bassmonsters" in 2019.