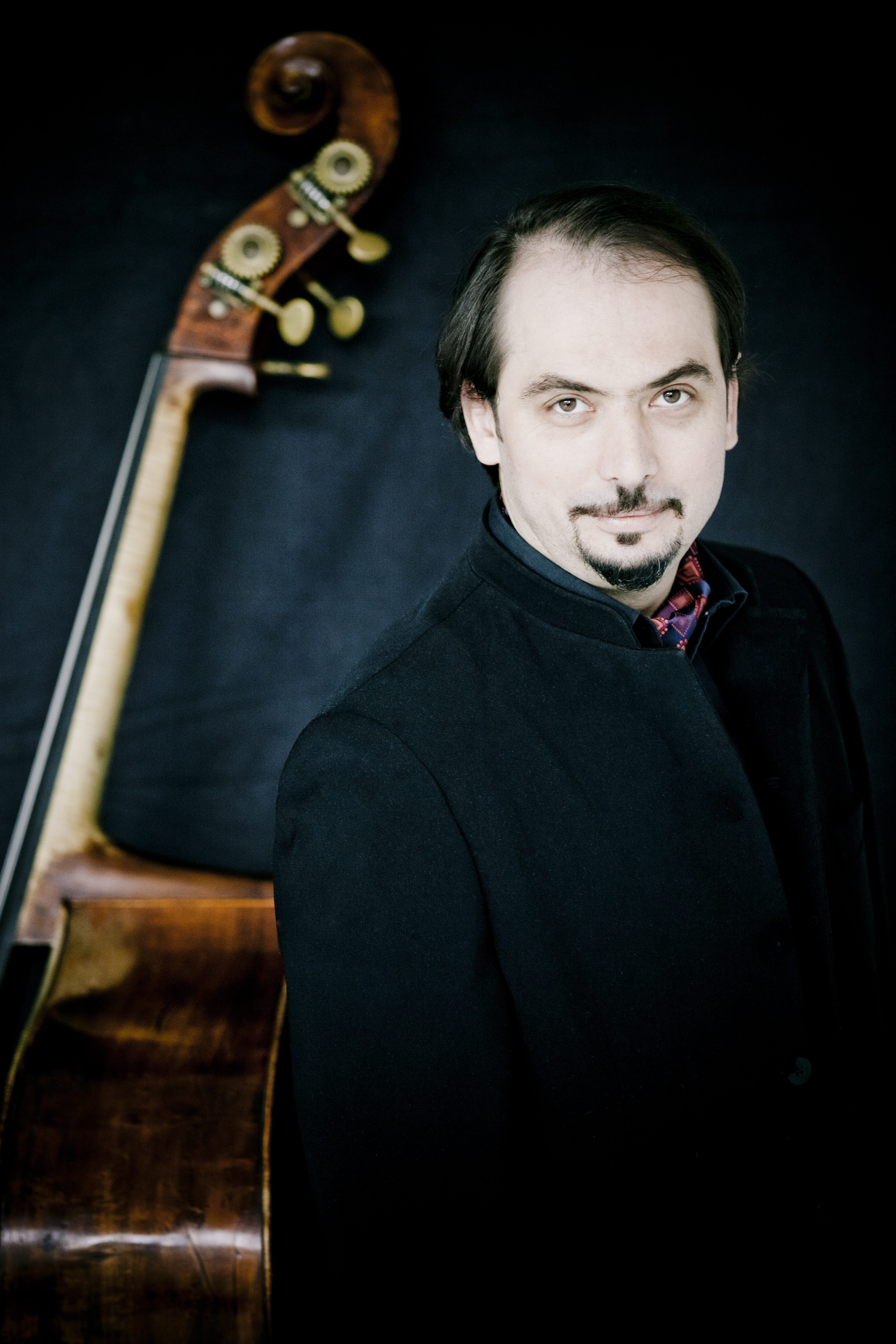 Petru Iuga currently holds a professorship at the University of Music and Arts in Mannheim, Germany and at the l'HEMU Lausanne, Switzerland.
Having received his first training in his native Romania, he was selected by Yehudi Menuhin for the International Menuhin Music Academy in Gstaad (Switzerland).
After further training at the Hochschule der Kuenste-Bern and the Conservatoire National Superieur de Musique in Paris, he became a member of the Ensemble Orchestral de Paris and principal double bass in the Munich Chamber Orchestra. Petru was also guest Double bass Soloist at the London Symphony Orchestra.
He has won numerous prizes at international competitions, including first prizes at the International Double Bass Competition in Markneukirchen, Germany (1999) as well as at the Capbreton International Double Bass Competition in France (2001).
Petru Iuga has appeared as soloist with major European orchestras and in 2009 recorded a CD with the Carmina Quartet.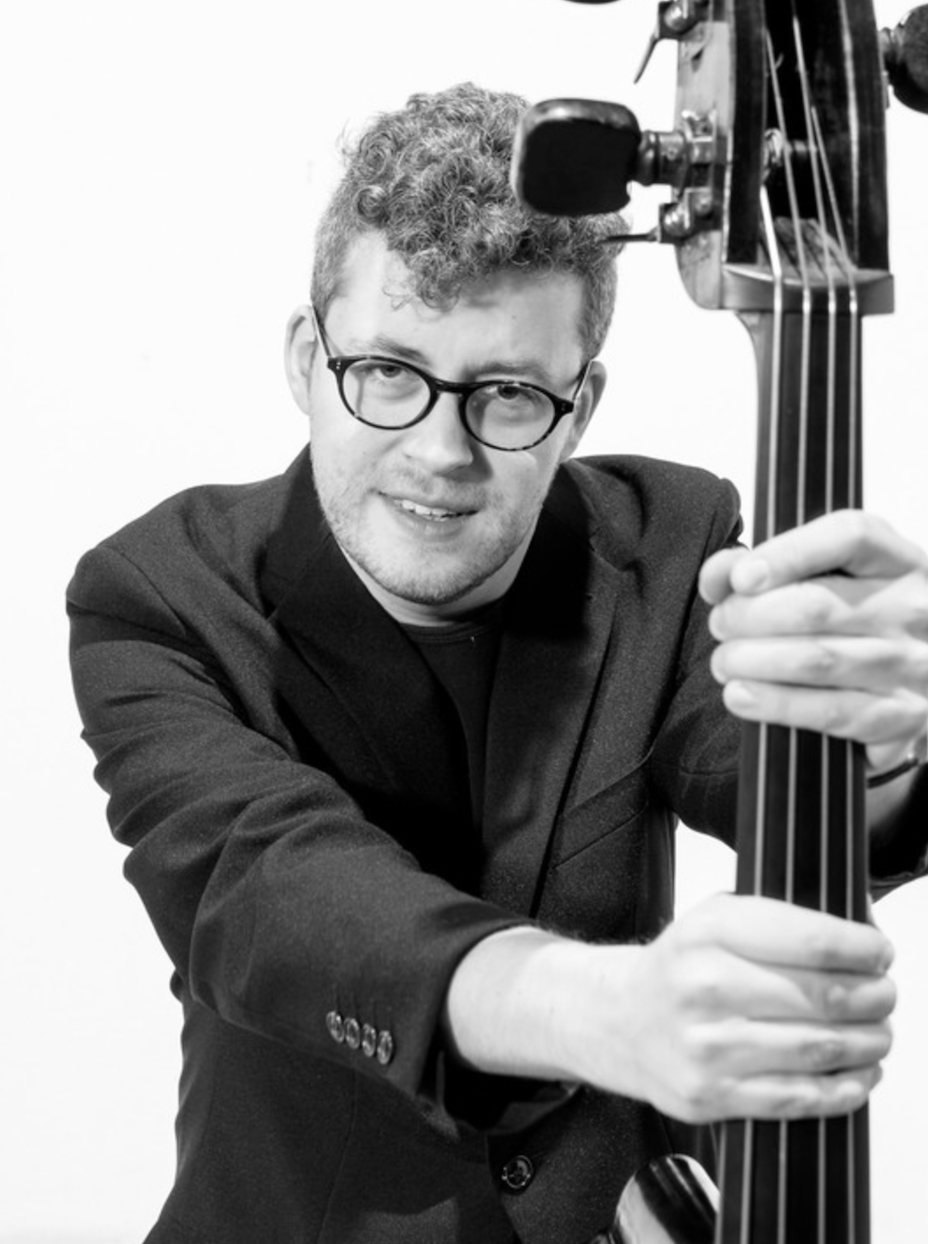 Thomas Hille was born in Deggendorf, Germany, in 1990. He was introduced to the world of music early on, and he began playing the piano at the age of five. In 2006, he discovered the double bass and, after just one year with the instrument, became a member of the Bavarian Youth Orchestra. At the time, he was attending the Hochschule für Musik und Theater (University of Music and Performing Arts) in Munich, where he had double bass lessons with Prof. Klaus Trumpf.
In 2009, he began studying under the tutelage of Prof. Dorin Marc in Nürnberg. Around the same time, he became a member of the Young German Philharmonic Orchestra. In 2012, Hille was runner-up at the Johann Matthias Sperger Double Bass Competition, where he also won the audience award and the award for the best interpretation of a Sperger sonata. 2014 saw him receive the Culture Award from his hometown. Hille has had solo concerts with renowned orchestras such as the Symphony Orchestra in Nuremberg, the Neue Lausitzer Philharmonie, and the Rheinische Philharmonie in Koblenz.
He graduated from the Nuremberg conservatory with honors and has had master classes with Božo Paradžik, Catalin Rotaru, and Yasunori Kawahara. Since 2013, Hille has performed in the Orchestra Academy and also as a member of the double bass section of the Munich Philharmonic Orchestra. He has also performed concerts for the Bavarian Radio Symphony Orchestra, the WDR Symphony Orchestra, and the Munich Symphonic Orchestra.
In 2016, he became the principal bass player at the Gärtnerplatz State Theatre in Munich. Since Summer 2016, he has gained experience with modern takes on chamber music as a member of the Bassmonsters.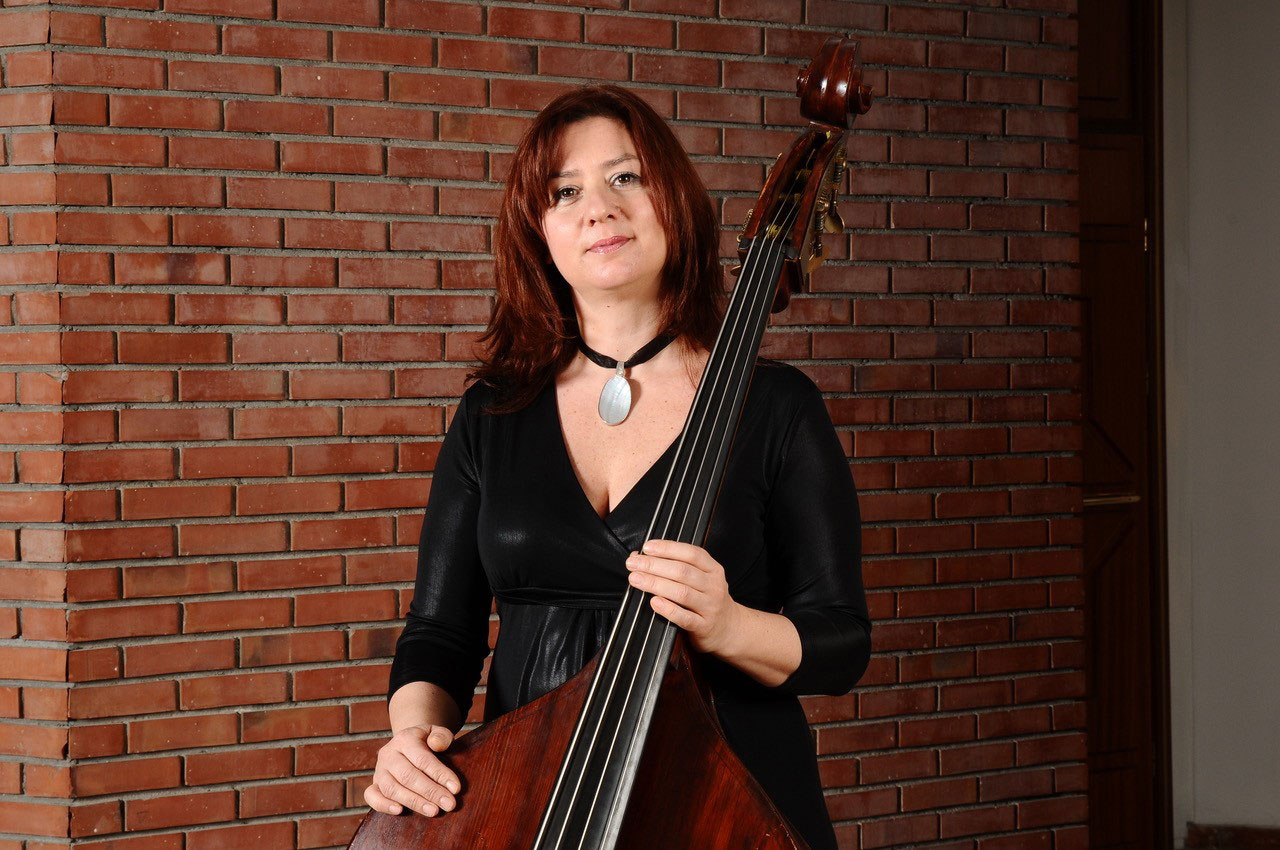 "Professor Esra Gül" received her doctorate from Prof. Tahir Sumer at Anadolu University, Eskisehir. Between 1992 and 2018 she was a professor and head of the double bass department at Anadolu University.
She is the founder of the Anadolu Bass Club and has participated as a soloist and jury member in the International Society of Bassists (ISB) and "Bass Europe" competitions since 2009.
Prof. Esra Gül gave master classes and seminars in Brno, Wroclaw, Copenhagen, Berlin, Penn State, San Francisco, Prague, Lucca and Seville.
Her first double bass textbook was published in Turkey in 2015.
Professor Esra Gül will teach at the Bavarian Bass Days and perform as part of the "Masters of Bass" concert.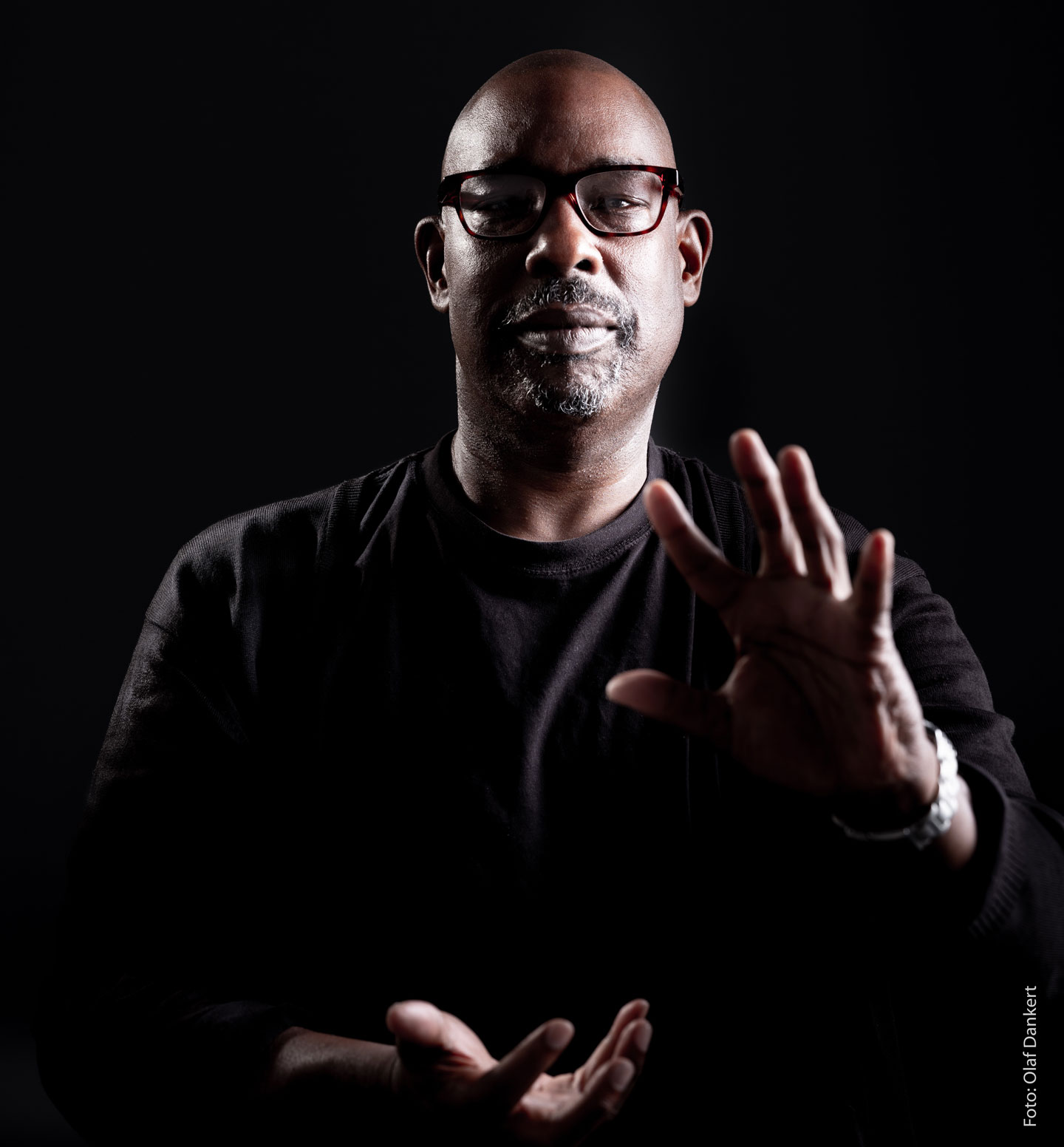 Raoul Walton,  born in Manhattan, New York, is a musician, producer and composer. He started playing bass in art school, after which he switched his major from graphic design to bass guitar and studied with Marvin Tropolsky. His first European tour was with Swiss group KJOL, after which he joined the band and moved to Switzerland in 1982, which led to him meeting DAF's Gabi Delgado, playing on his first solo LP and writing the single "Amour".
In 1983 Raoul moved to Germany after being offered a permanent position as studio bass player with producer Conny Plank.
He has played on many hit records, including with artists such as Whoudini, La Dusseldorf, Rainbirds, Julian Dawson, Twelve Drummers Drumming and joined the Dusseldorf band Belfegore, with whom he toured the US along with Hanoi Rocks and as the opening act for U2 in Europe on the Unforgettable Fire Tour. Raoul joined the Marius-Muller Westernhagens Band in 1986 and recorded the albums Westernhagen, Hallelujah, Live and Ja Ja.
In 1993 Raoul moved to Munich and worked at BMG as musical director for newly signed groups (Marc Sway). He became bass player for Heinz Rudolf Kunze, Roachford and Julia Neigel.
Raoul continues to record, produce and teach in Munich, Germany.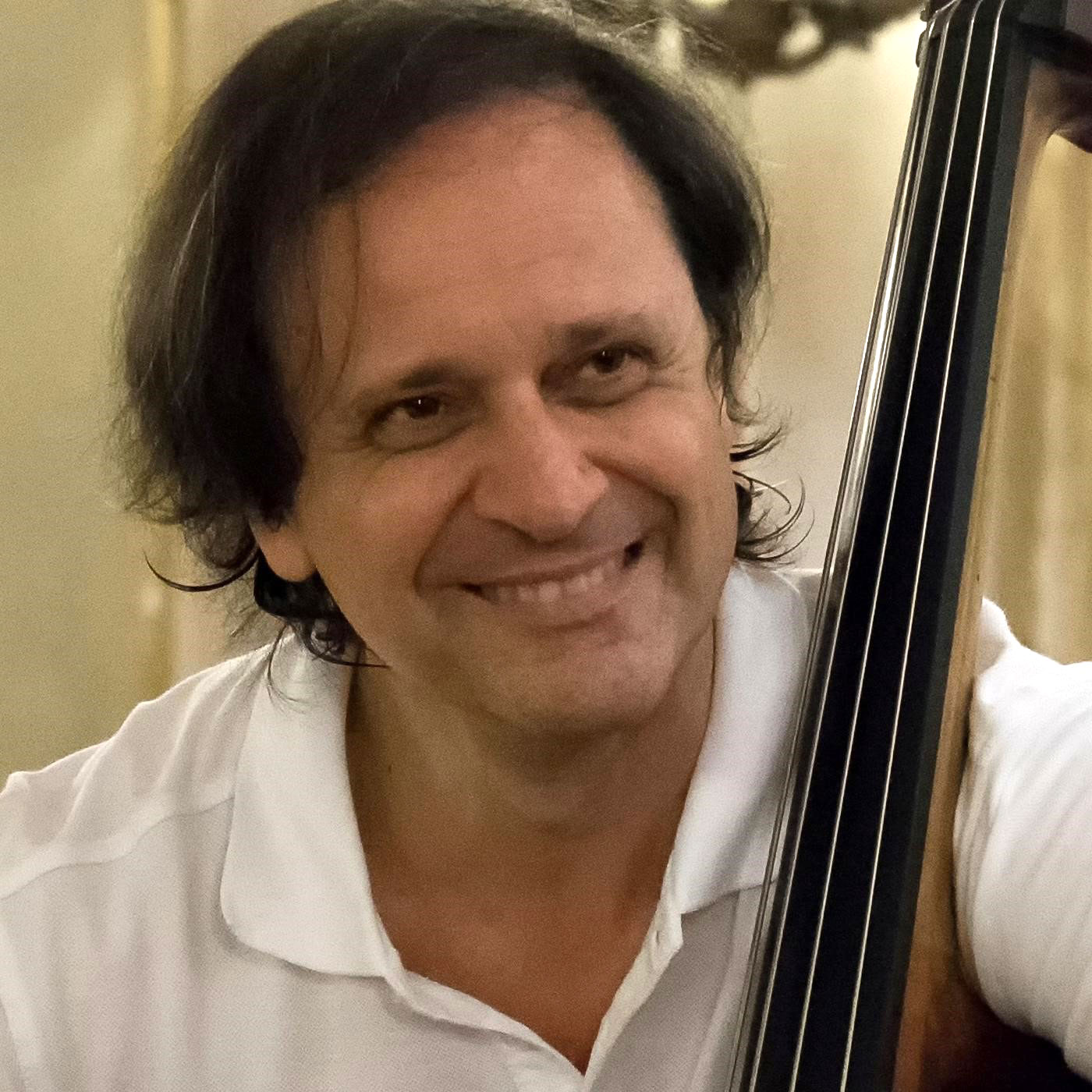 First double bass soloist at the Orchestra of La Scala Philharmonic, Giuseppe Ettorre is an active soloist and chamber musician.
He studied with professor Leonello Godoli and professor Franco Petracchi.
Winner of the ARD competition of Bavaria in 1991, he also won the II prize at the "Bottesini" competition in Parma in 1989.
He recorded works of Bach, Rossini, Bottesini, Berio, Henze and Piazzolla on two solo albums for the label NBB Records.
He shows interest in modern musical forms from jazz to new age, working also with Bobby McFerrin and Stefano Bollani.
The CD "Sextet" (Decam-Tdd/Edel) contains sixteen of his own compositions for solo double bass, ranging from bass solo to an unusual formation of 3 double basses, harp, piano and percussion.
In the educational field he teaches in Milan at the "Accademia della Scala" and the "Scuola Musicale", and he is active giving master classes in Italy and abroad.
Since Summer 2016 he teaches in the "Accademia Chigiana of Siena", and from September 2017 he has been appointed as Visiting International Chair in Double Bass at Birmingham Conservatoire (UK).
He plays an instrument made by Custode Marcucci (1890).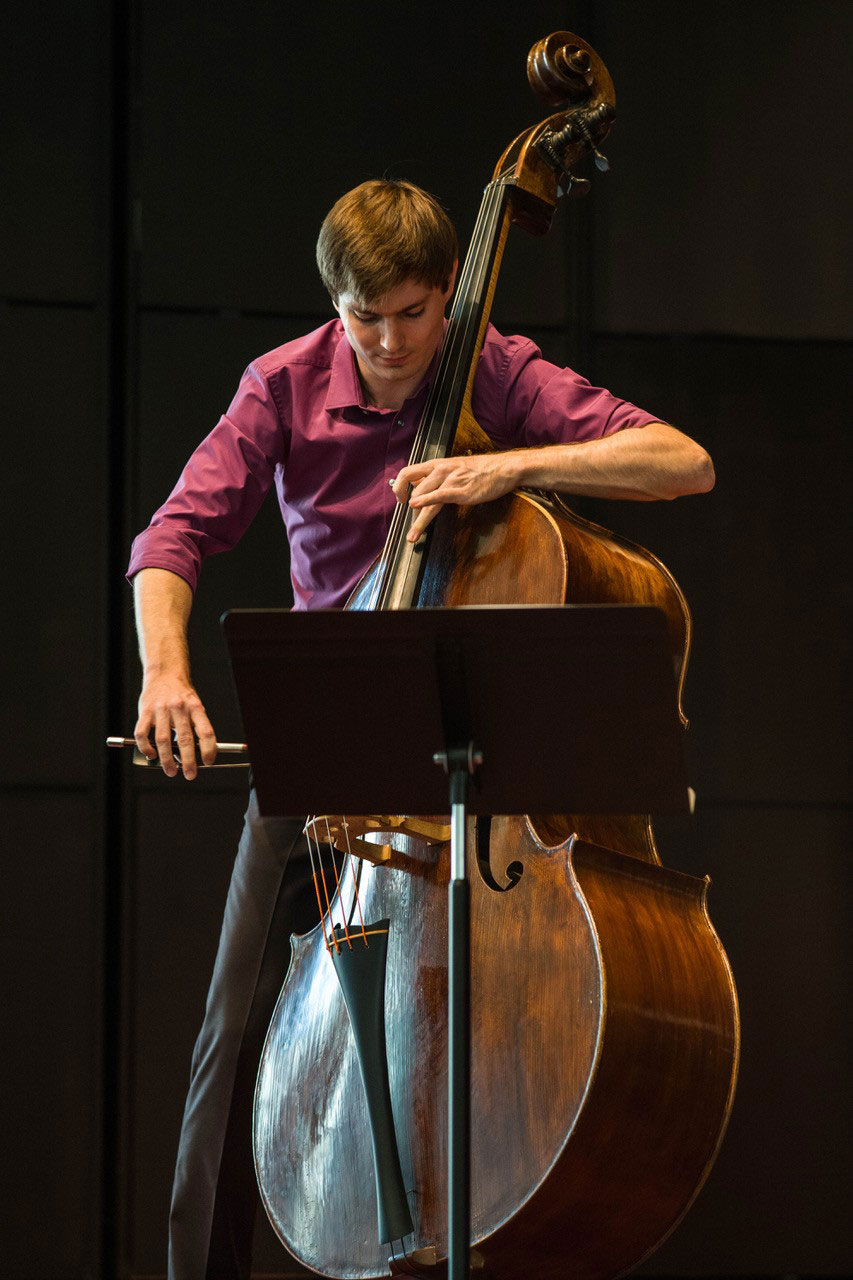 David Desimpelaere is professor for double bass at the Royal Conservatory of Ghent in Belgium and principal bassist with the Lucerne Symphony Orchestra. Before he worked in Lucerne, David was solo bassist with the "Orchestra della Svizzera italiana" and the Brussels Philharmonic. He has been invited as guest solo bassist with the London Symphony Orchestra, the Orchester de Paris and the Lucerne Festival Strings.
In addition, David often performs as a soloist and chamber musician. Together with his brother Erik (pianist/composer) he is regularly on stage. In recent years they have been very active in recording and posting it online on YouTube, Spotify and other platforms.
In 2018 David and Erik released their second CD "SMILE" on the Italian label "Dynamic". BBC Music Magazine described their album Smile: "A delightful selection of suites and dances written by composers from around the world during the Second World War. The Desimpelaere brothers have an innate musical bond, with virtuoso playing throughout.'
David studied with Bozo Paradzik at the Musikhochschule Freiburg, where he received a soloist diploma with highest distinction, and with Rinat Ibragimov at the Guildhall School of Music and Drama in London. He previously completed a master's degree at the Royal Brussels Conservatory of Music in the class of Frank Coppieters. During his childhood, David studied double bass at the music school in Harelbeke under the direction of Isabelle Brys.
David plays double basses by Marco Nolli (Cremona) and Derek High (Reutlingen). From the Italian guitar maker Marco Nolli, David plays a double bass called "Ariel", which was commissioned by Maestro Franco Petracchi in 2011.
Professor Desimpleare will teach at the Bavarian Bass Days and perform as part of the Teachers concert on Sunday night.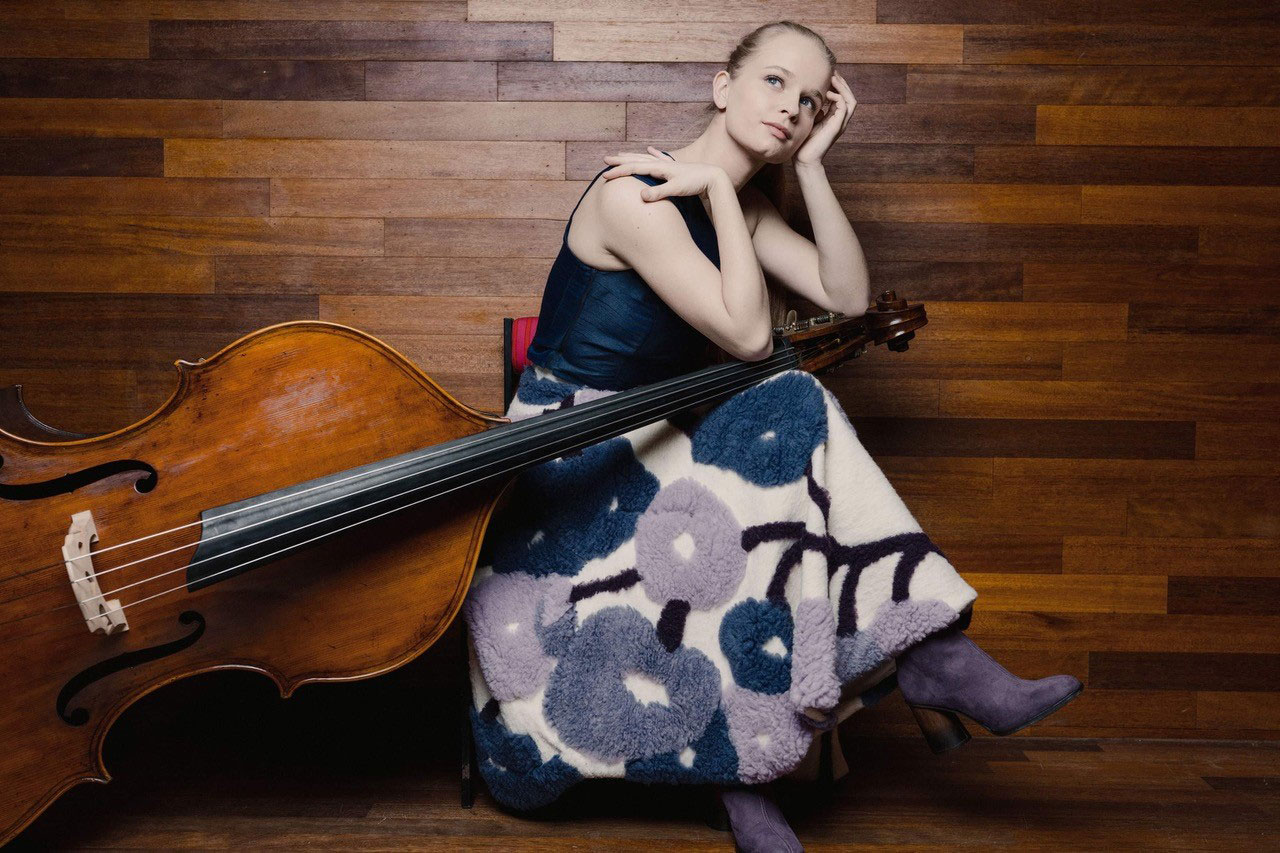 Sasha Witteveen is a double bass superstar of the younger generation.
She has won first prizes in many national and international competitions such as the International Youth Bass Competition in Lucca, the Britten Contrabas Concours, the Princes Christina Concours and the Vienna Bass Days Competition and was selected as one of the finalists of Dutch Classical Talent. In November/December she will play her own solo tour in many concert halls in the Netherlands.
Since 2020 she has been performing with the renowned European Union Youth Orchestra, where she has worked with the world's best conductors such as Vasily Petrenko and Iván Fischer. She is an academician of the Royal Concertgebouw Orchestra, the Budapest Festival Orchestra and the Chamber Orchestra of Europe. Since 2018 she has been part of the LGT Young Soloists, an international string ensemble with which she performs in renowned halls in cosmopolitan cities such as Vienna, Hong Kong and Singapore. At the Bavarian Bass Days, Sasha Witteveen will play and teach as part of the "Masters of Bass" concert.
Photo: Marco Borggreve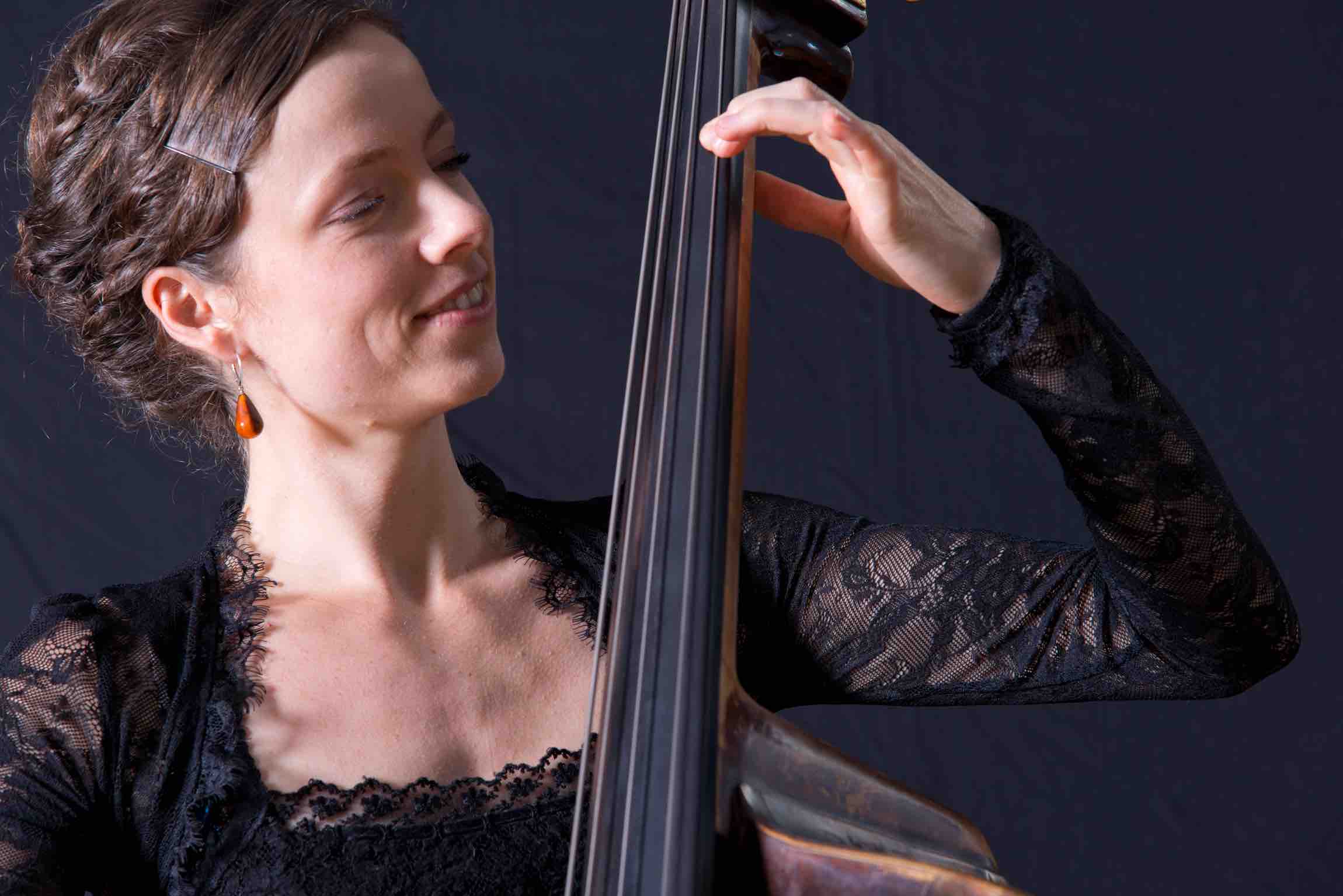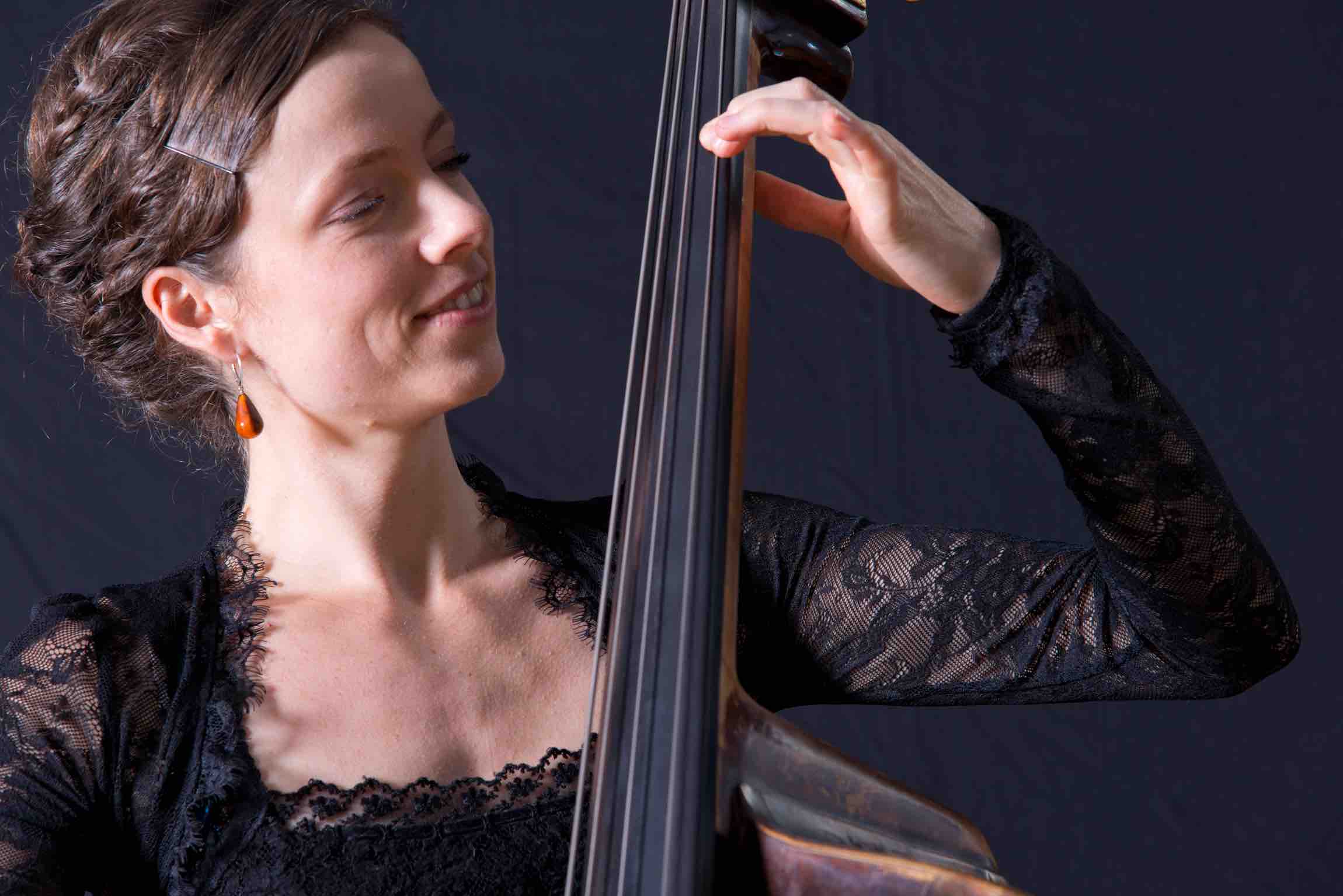 Elisabeth Forster was a student of Claus Freudenstein and studied with Prof. Mathias Weber and Nina Valcheva in Stuttgart. She completed her university education at the ZHdK Zurich with Prof. Duncan McTier with a Master of Arts in Music Performance (orchestra) and a Master of Arts in Music Pedagogy, which she completed in 2017 with honors.
As a musician, in addition to the modern orchestral repertoire, she particularly lives out her passion for chamber music and historical performance practice. As part of the ensemble academy of the Freiburg Baroque Orchestra and master classes in Stuttgart, she researched how to use gut strings with Love Persson. In Zurich she studied violin with David Sinclair.
Elisabeth Forster began her pedagogical training in Stuttgart with Song Choi, where she worked as a double bass tutor at the Stuttgart University of Music. In Zurich, she supplemented her pedagogical training under the supervision of Andreas Cincera. She has been teaching double bass since August 2014 and ear training since 2016 as part of the talent promotion program for the canton of Thurgau at the Weinfelden Music School (TG).
As a freelance double bass player, Elisabeth Forster performs regularly with Swiss orchestras and ensembles such as: Musikkollegium Winterthur, Camerata Bern, Swiss Orchestra, Bern Chamber Orchestra, Citylights Orchestra, Ensemble le buisson prospérant (Zurich / Bern), Accademia Barocca Lucernensis and the Chamber Orchestra i tempi (Basel) .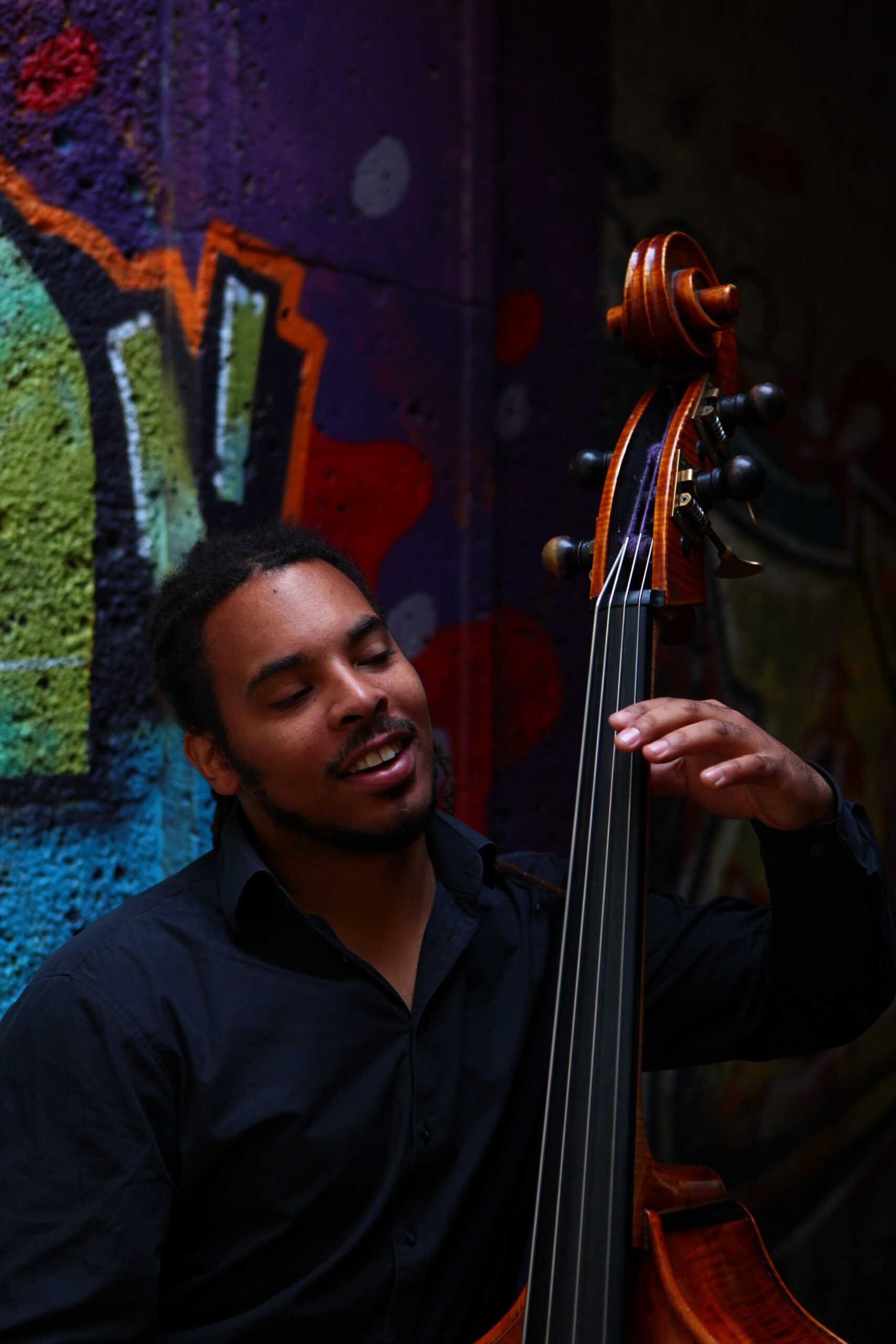 Olivier Hein is a double bass teacher at the Municipal Singing and Music School, department for education and sport in Munich and teaches jazz double bass and electric bass at the Bavarian Bass Days.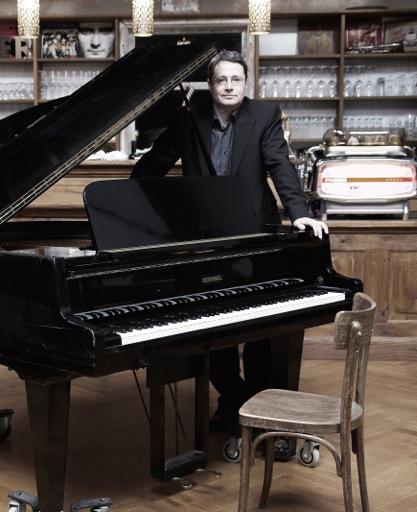 Thomas Hartmann began his studies at the Richard Strauss Conservatory in Munich in 1986 with Benedikt Koehlen (piano) and Elmar Schloter (organ) and graduated in 1990 with the music licensing exam. He has also been in master classes with Jürgen Uhde, Ferenc Rhados (piano) and Christian Rieger (harpsichord). In 2000, Liselotte Orff awarded him the Carl Orff Medal.
As a chamber music pianist in various ensembles (Ensemble Amphion), as a sought-after duo partner and song accompanist, he is always a sympathetic and impulsive musician.
In recent years, he has increasingly dealt with the performance practice of "old music" and playing on historical instruments (harpsichord, clavichord). As a pianist and harpsichordist, he is regularly heard at renowned festivals such as the Traunstein summer concerts or the Chiemgau music spring.
He was able to live his passion for jazz and improvised music in the jazz formations "Nimm Dry", "Bellman Band", "Hartmann-Karger-Schöftenhuber Trio" and in the Spanish rock ensemble "All Extasy". As keyboardist for the band "Crush" and the band "Baby Palace" (which won the German Rock and Pop Award in 2002), he provided hot piano grooves and atmosphere at rock concerts and festivals. In 2008, he played keyboards for a musical production at the Deutsches Theater, Munich.
In the field of solo piano, he feels especially committed to modern, jazz-inspired, classical, and contemporary music (collaboration with Ambitus – group for new music). In addition to his work as a pianist, he also performs as an organist as a soloist and in chamber music ensembles.
A multitude of "Jugend musiziert" award winners, professional musicians, as well as passionate amateur musicians produced his pedagogical work as a piano teacher at the music school Traunreut and as a private teacher.
His extensive compositional oeuvre ranges from symphonic works (solo concerts), a variety of chamber music ensembles (from duo to dectet) to jazz band compositions to music theater productions. In the meantime, his works are being presented at well-known festivals such as Chiemgau Music Spring, Traunstein Summer Concerts, Upper Bavarian Culture Days and Jazzweekend Regensburg.